+100,000
unique visitors annually
1x Awwwards
best website nominee
Visit Celje's digital presence was successfully built by creating a user-friendly website and interesting animations. The design and structure of the website were carefully designed for a superior intuitive user experience, and the animations added visual interest to the storytelling of digital Celje. As a result, Visit Celje managed to establish a strong digital presence and attract a wider audience.
Animations, video animations
Brands
E-commerce
User experience
Websites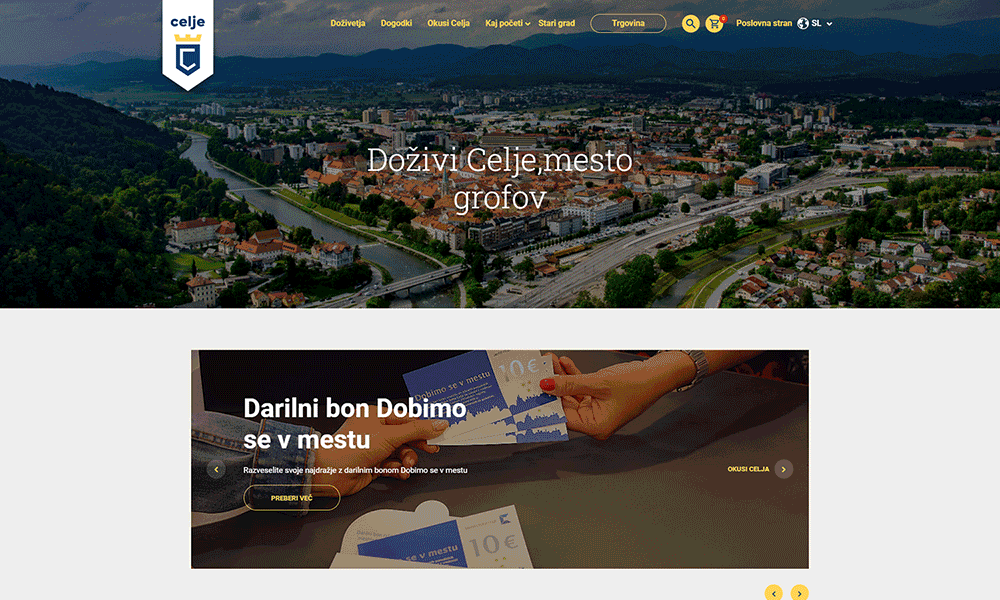 Website
The development of the Visit Celje website included an emphasis on creating a user-friendly experience that would be intuitive and attractive to visitors. Special attention was paid to the design and structure of the website, with an emphasis on highlighting the unique character and charm of the city of Celje. The result is a website that provides visitors with valuable information and resources while conveying the city's rich cultural and historical heritage in an engaging and memorable way.
Animation of Alma Karlin
At Animation about Alma Karlin, we focused on creating an engaging and informative experience for visitors. A lot of attention was paid to the design and structure of the animation, with an emphasis on the presentation of the life and legacy of Alma Karlin, a famous Slovenian writer and traveler. The result is an animation that provides visitors with a unique and unforgettable insight into the life and adventures of one of the most renowned literary characters in Slovenia. The animation is also seamlessly integrated into the interior of the Celje tourist center, which ensures a comprehensive and pleasant user experience.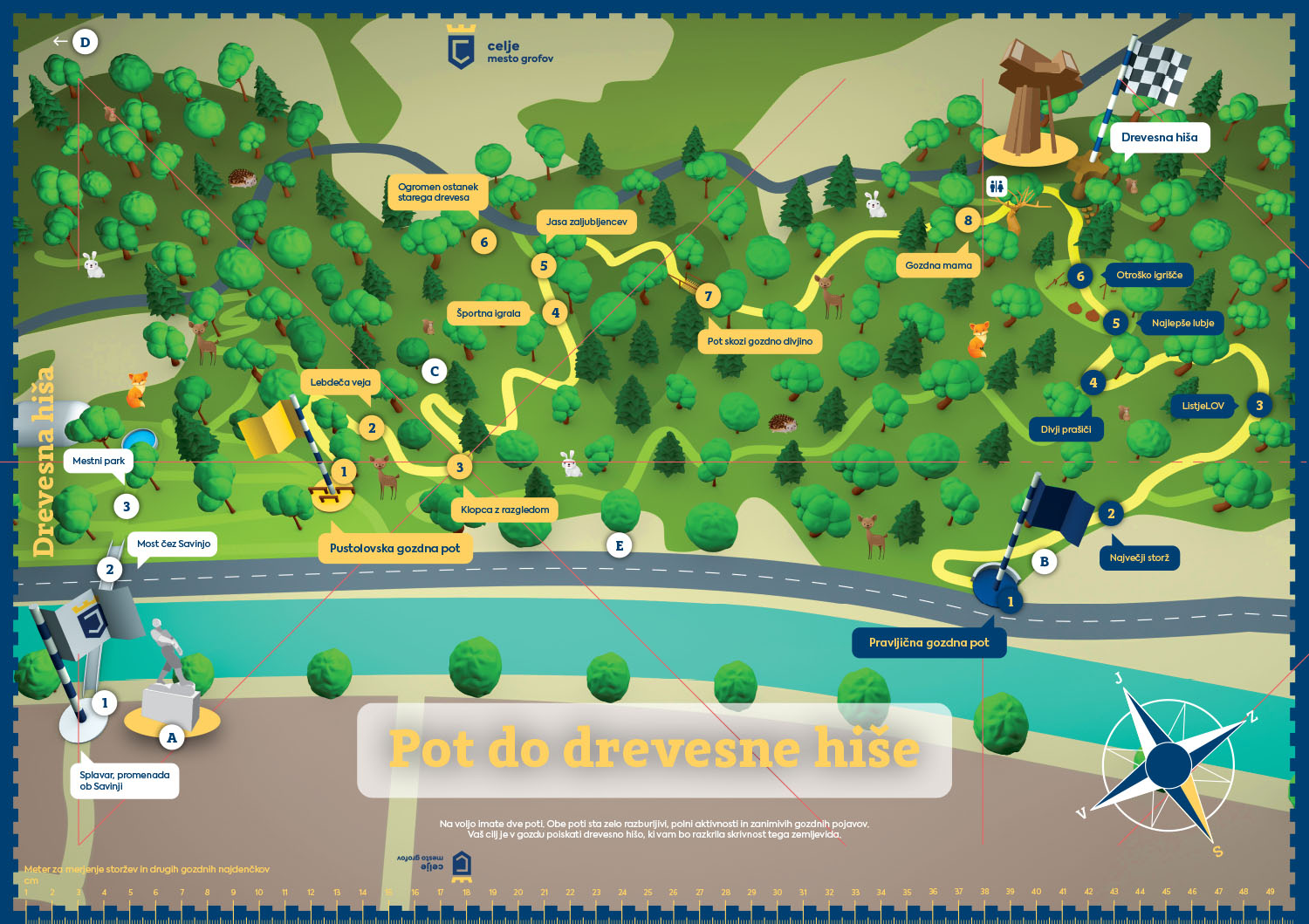 Non-digital content
Due to our good understanding of the Visit Celje brand and our expertise in the field of user experience, we also created an interactive printed map for the Celeia Tourist Office, which leads younger visitors to the unique Celje Treehouse through the game.
You have more questions?
Give us a call or send us a message