Ixtlan Team is one of the leading Slovenian providers of information systems planning and development services as well as custom solutions. In the past, we have designed a primary logo and basic visual elements of the brand for the company. This time they came to us with a desire to renovate the company's website, which we had set up years ago.
brand development
graphic design
programming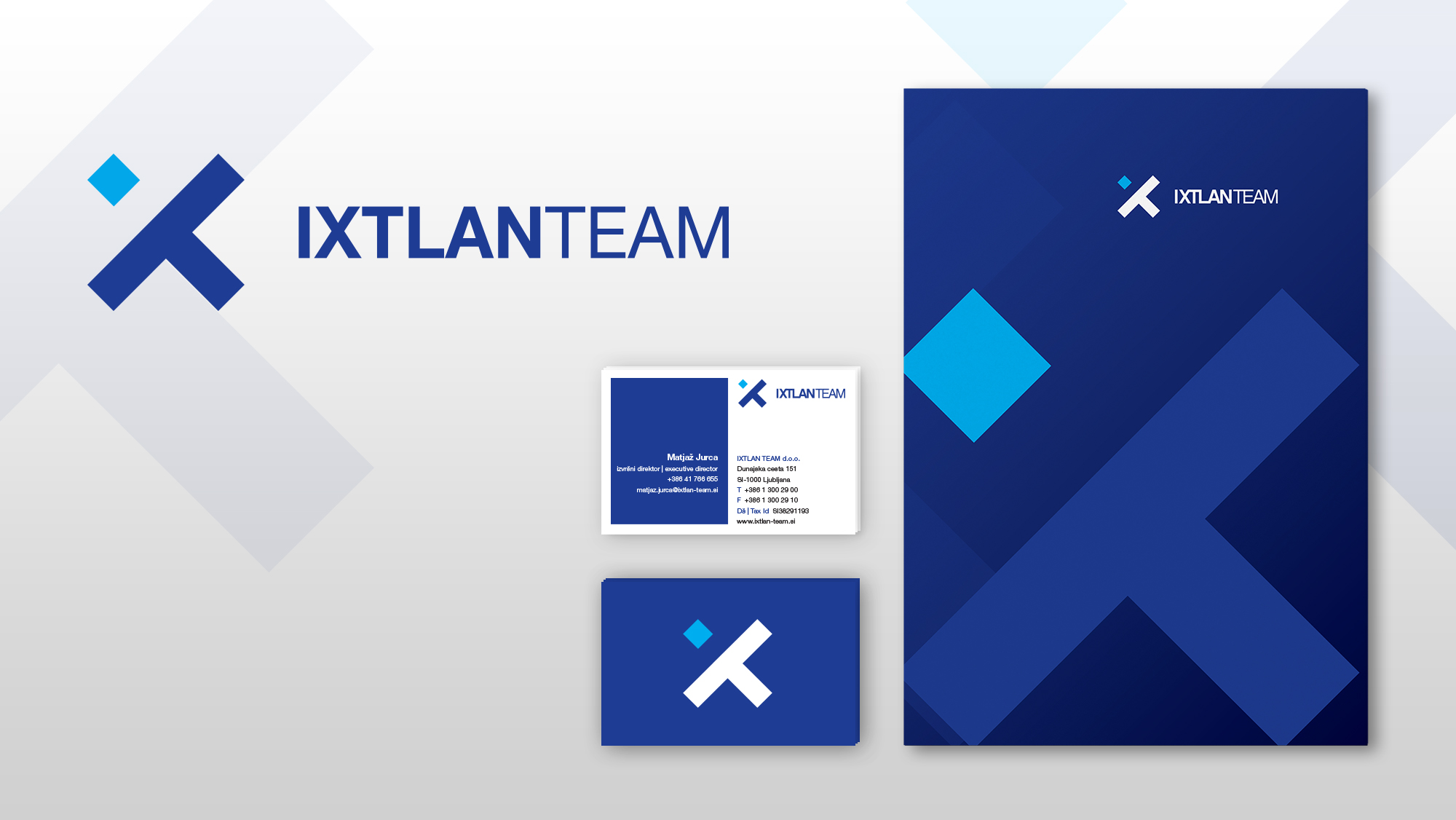 Graphic Design
Years ago, we created an image for the company, which is represented by sophisticated, but refined and efficient design and expresses the company's identity. The logo is a combination of symbol and typography and two colored parts. The colors in the logo are often used for companies in the IT industry, as they symbolize technology, purity and stability. The logo is implemented on all company documents, such as business cards, business folders, letterheads and other elements of the corporate identity. Created visual identity has been representing Ixtlan Team brand for many years and with it employees can easily identify.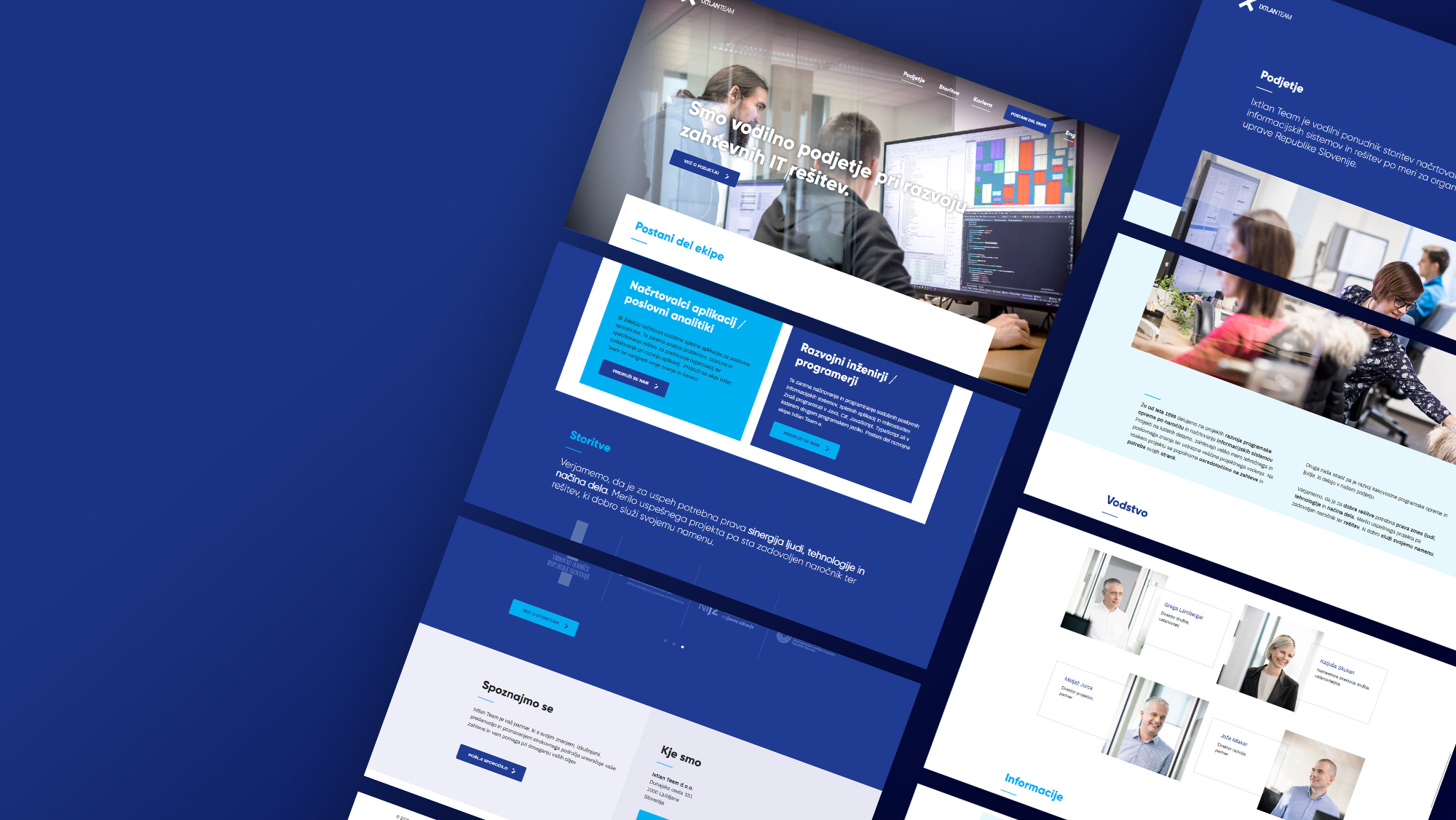 Website
In addition to the updated layout of the website, we also wanted to refresh the entire digital image of the company and express the digital culture of employees as well as attract the attention of target people. The key task of the renovation was the design, which expresses the story of the company and the way the digital identity is present. The user experience was created based on an analysis of the target group profile. Elements, such as offsets and the use of different typography fonts, quickly lead the user to the desired information. The site works transparently and maintains a well-thought-out architecture on mobile screens as well.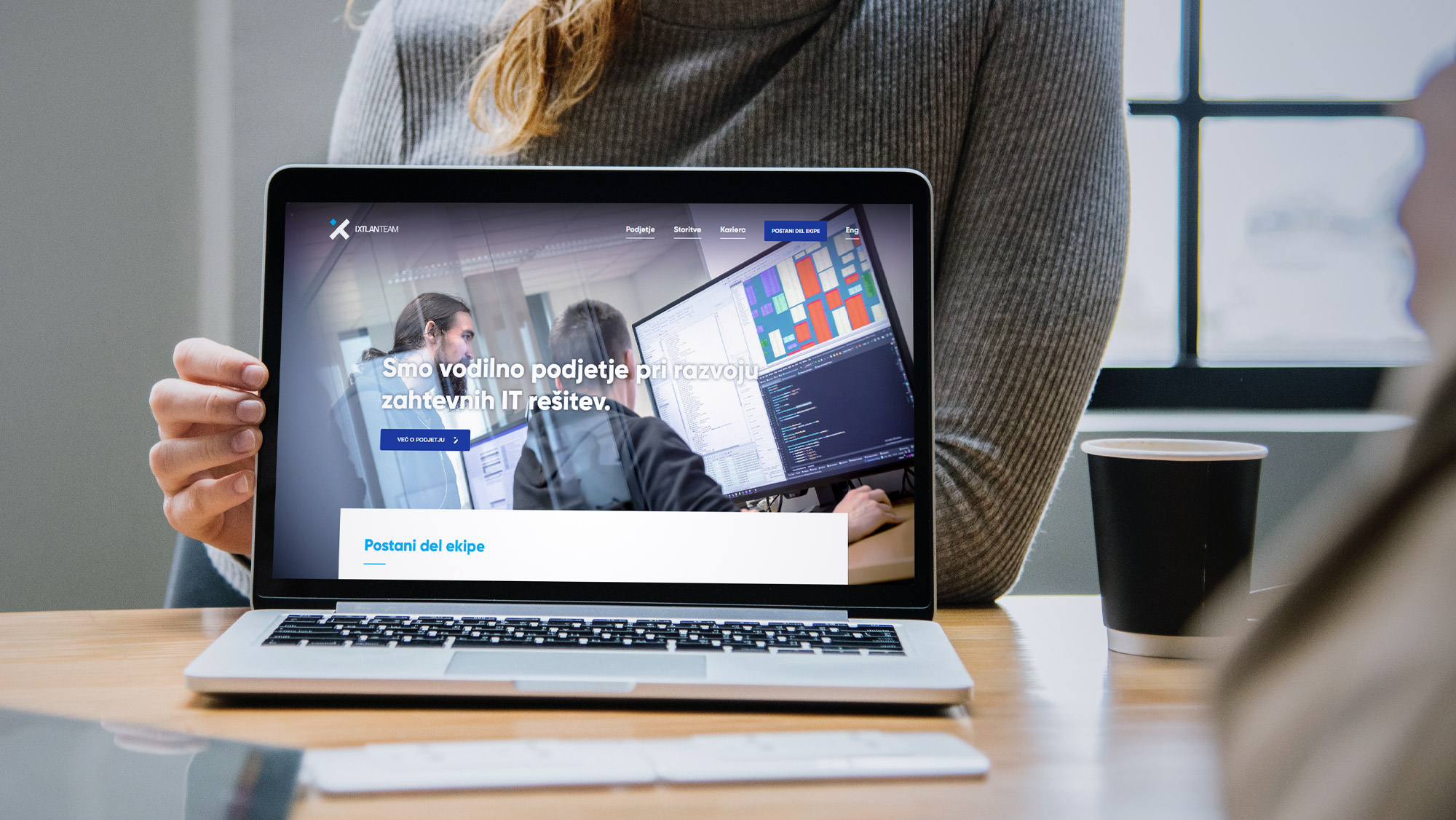 The website needs quality and full of content photos, as these are a key part of the design and message of the website. We managed to capture the right angles and faces in the lens and show the authenticity of the Ixtlan Team in a creative way.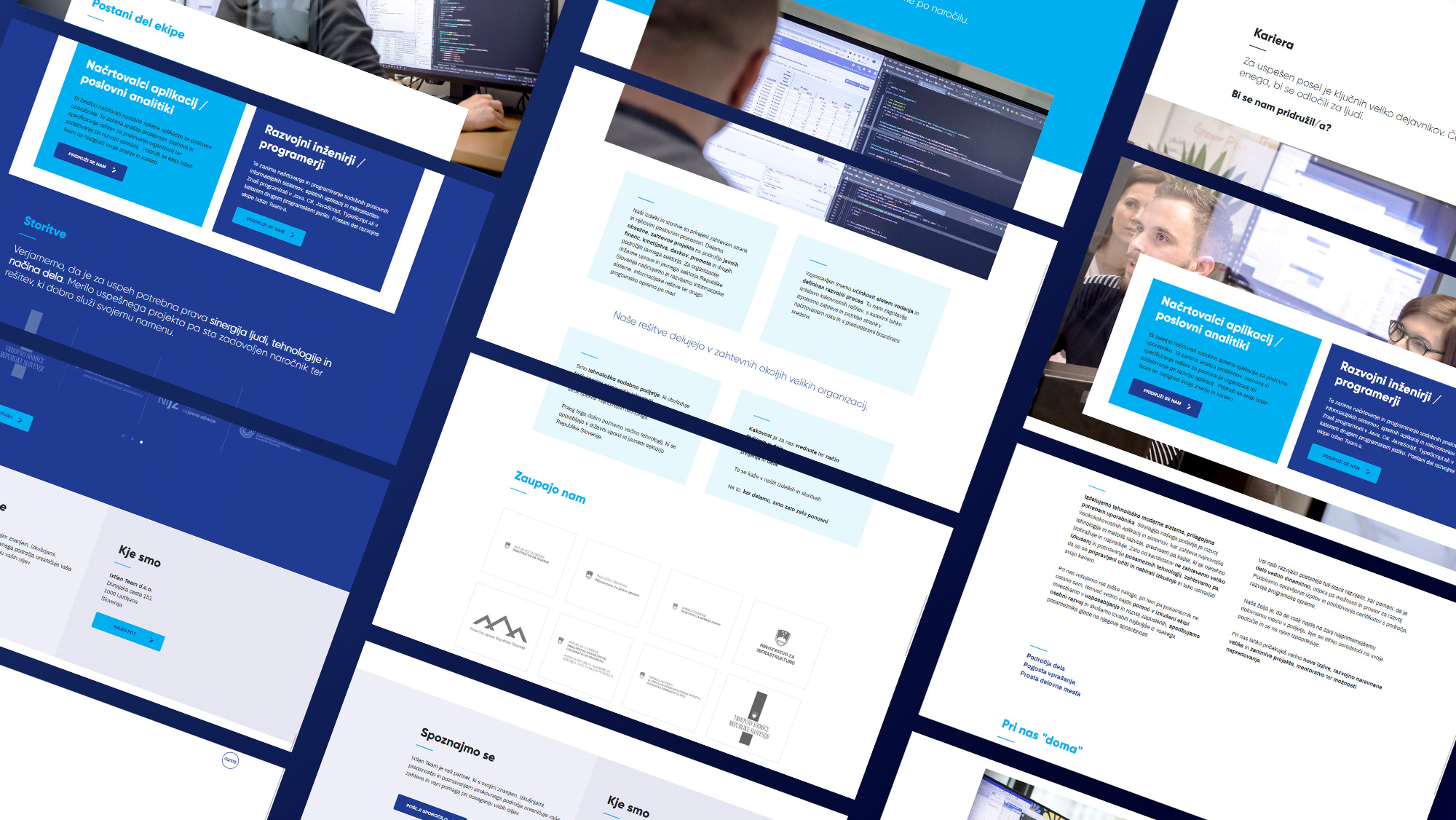 The company is presented through content sets, divided according to the target group of communication. For a better user experience, we have added a color distinction of individual sets, which helps with additional orientation. The site is set up on a WordPress platform with an editorial system that provides quick access to key structures of designing a message.
You have more questions?
Give us a call or send us a message