Nomago is the largest Slovenian tour operator, formed by a merger of Avrigo, Izletnik Celje, STA potovanja, Promet Mesec and AP Rižana into a group of leading service providers in their respective fields. The newly created brand required a modern, functional and effective online presentation to showcase the companies, provide information to the user and conduct effective online sales. Establishing a new digital identity required architecture design, user experience and user interface creation and development using the WordPress open source system.
brand development
programming
strategy
UI design
UX design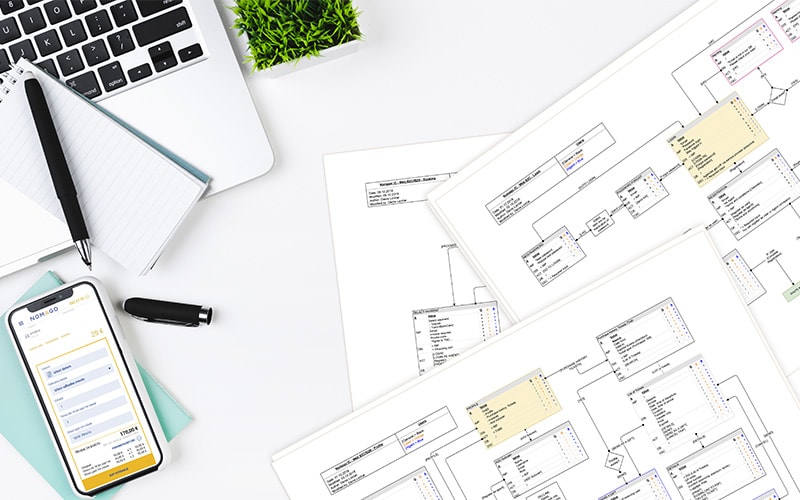 Analysis and planning
We helped create a website architecture that is strategically designed and offers upgrade opportunities. By utilizing the results of an analysis of the client and its target group, we planned the user experience processes and prepared a strategy of path to purchase processes. The user group profile served as the starting point for the creation of process diagrams of user traffic flow across the webpage, which in turn influenced the design of the brand's digital identity. Project engineering and business consulting on the project have led to in-depth knowledge of Nomago and a successful collaboration aimed at sharing experience and knowledge.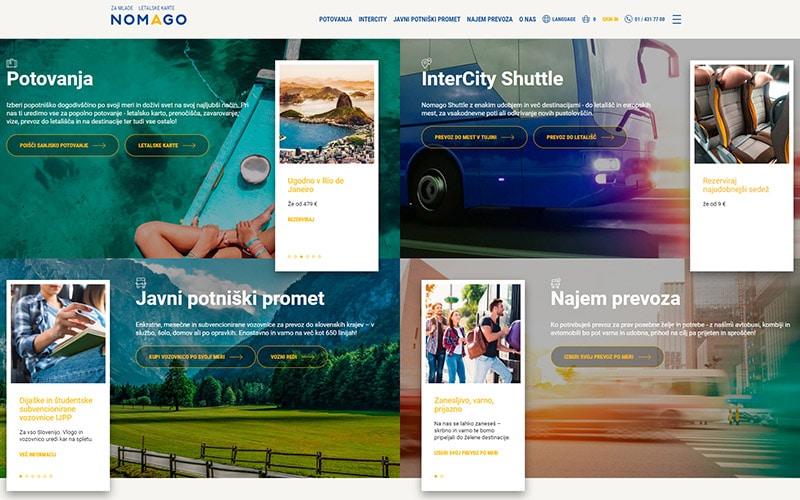 Design
We have created a design that guides the user across the webpage and enables quick access to key information. The split into different content segments is shown in a functional and clear way and takes into account the company's corporate identity. The website features six language versions and is tailored to provide an optimal experience across various devices.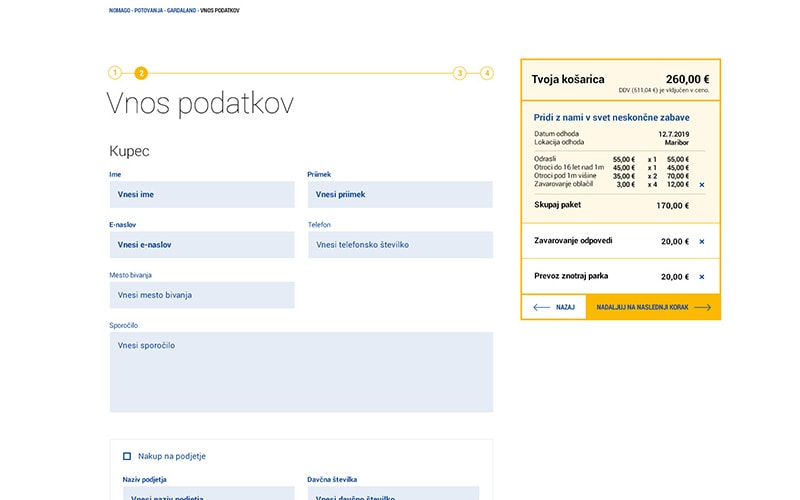 Path to purchase
We prepared a process flowchart of user paths serving as a guideline for UI design, supported by thorough SEO optimization. The path to purchase is divided into individual steps, which are categorized according to content importance.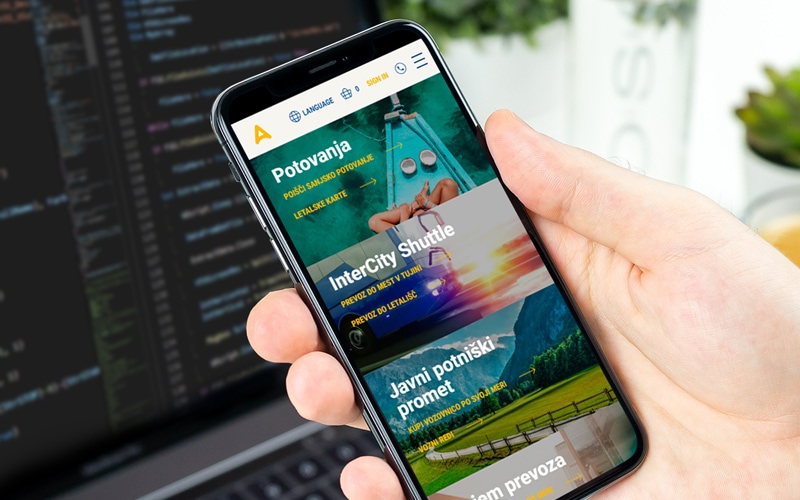 Development
We have designed and created a group of websites linking Nomago services and managed to capture the broader target group in its entirety. Set-up using the open source WordPress system enables agile and easy upgrades, which are absolutely essential for such a fast growing business. We have created a website in six language versions that enable quick and easy content editing by the client.
You have more questions?
Give us a call or send us a message