+60 %
successfully completed training courses
2x Netko
web excellence award
Protest is the right of every human being. Expressing one's own opinion is our right... For Amnesty International Slovenia, we have created an effective educational tool, where each individual can learn about the fundamental rights of all people.
Brands
User experience
Web applications
Websites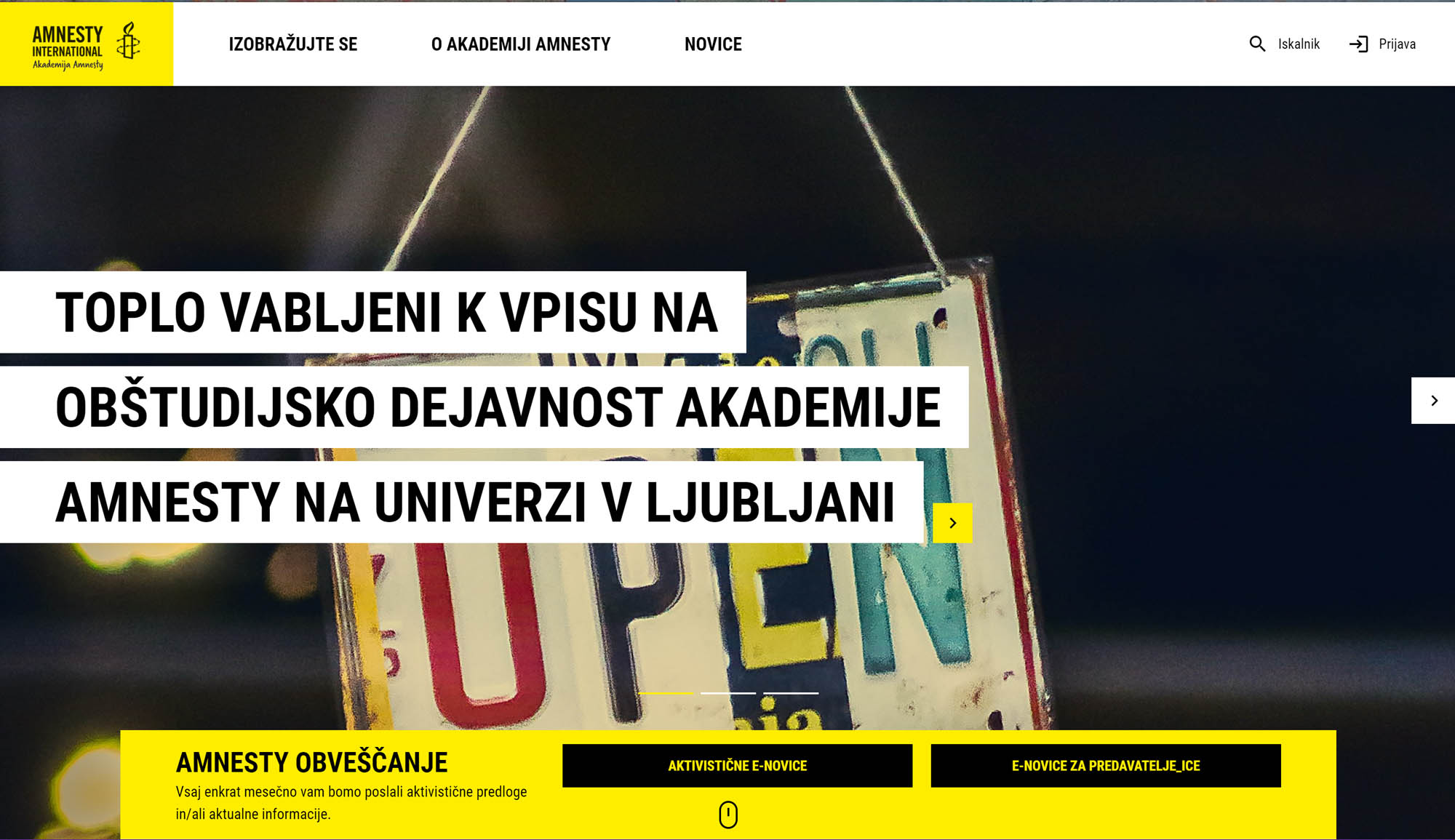 Project goal
General Public
Professional workers in educational institutions
The goal of the project is to bring demanding but important content to the general public, to provide training for experts in educational institutions, and to obtain an Amnesty certificate.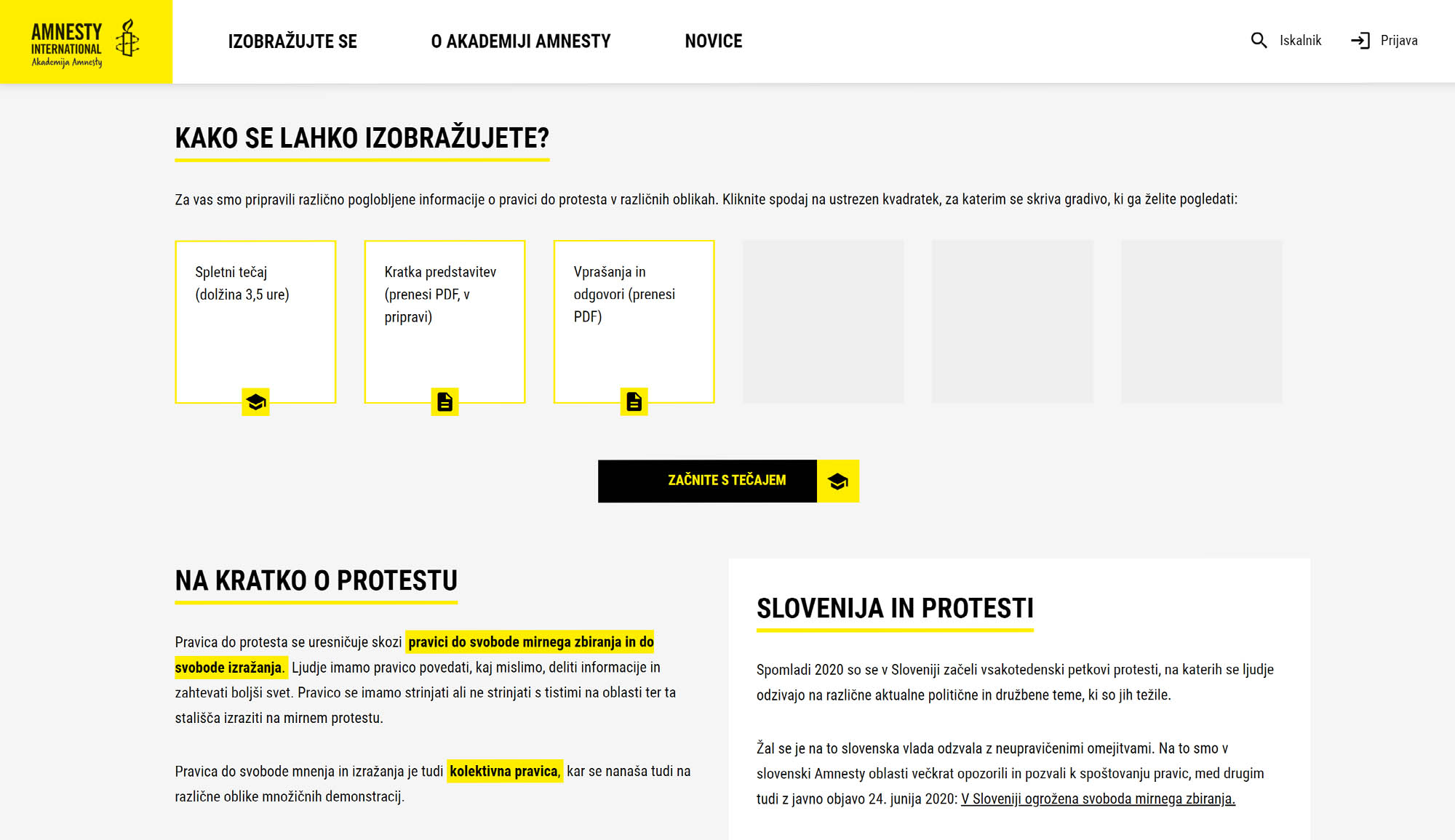 Activities
Website or the web application is designed as an interactive educational tool that allows the user to improve his knowledge in the field of human rights in an easy and interesting way. We have designed a variety of educational interactive tools that can be added at will within the educational content. With this, we wanted to enrich the user's reading of content and increase the memorability of important information.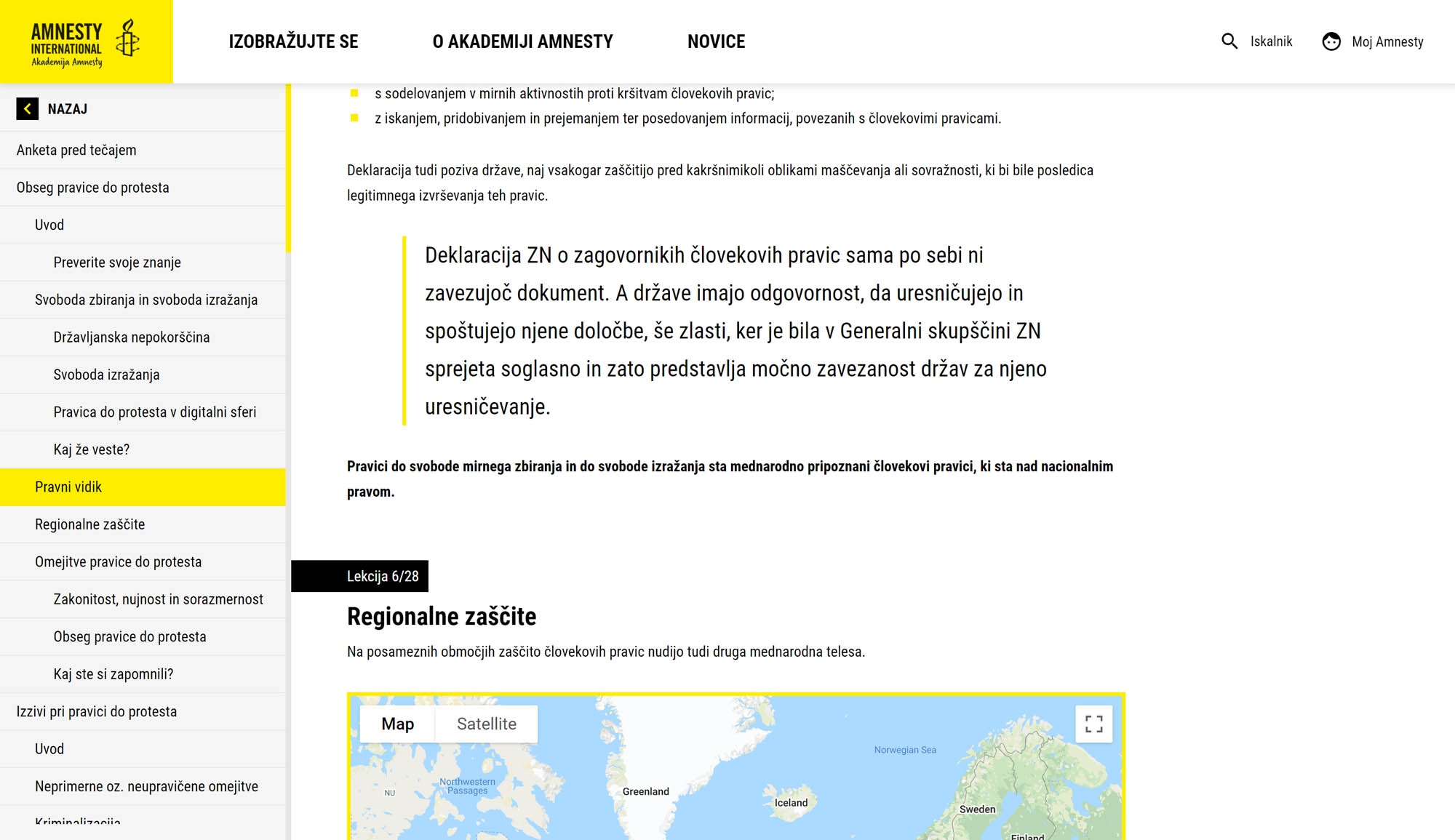 User experience
The user experience of the portal is a key element of the website, in addition to the content. With a good user experience, we make it easy, interesting and informative for the visitor to read the contents. However, for users who want to get additional education and obtain an Amnesty certificate, we take them through an interactive quiz to a real educational Amnesty certificate.
You have more questions?
Give us a call or send us a message