Protest is the right of every human being. Expressing our own opinion is our right,… For Amnesty International Slovenia it was necessary to create an effective educational tool where each individual will be able to learn about the fundamental rights of all people.
programming
UI design
UI oblikovanje
UX design
UX oblikovanje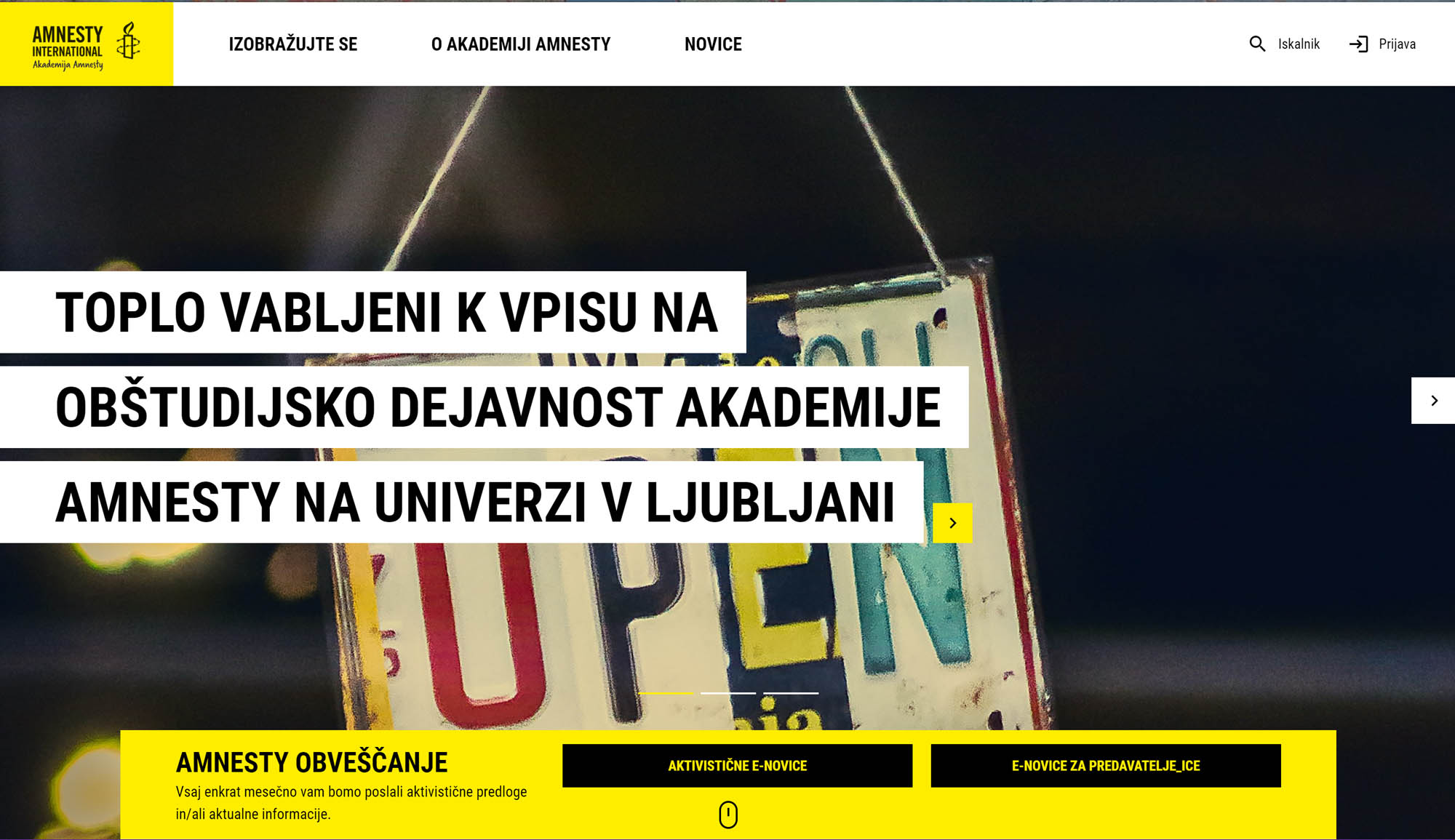 User experience planning
Website or the web application is designed as an interactive educational tool that allows the user to improve their knowledge in the field of human rights in an easy and interesting way. We have designed various educational interactive tools that can be arbitrarily added within the educational content. With this, we wanted to enrich the user just reading the content and increase the memorability of important information.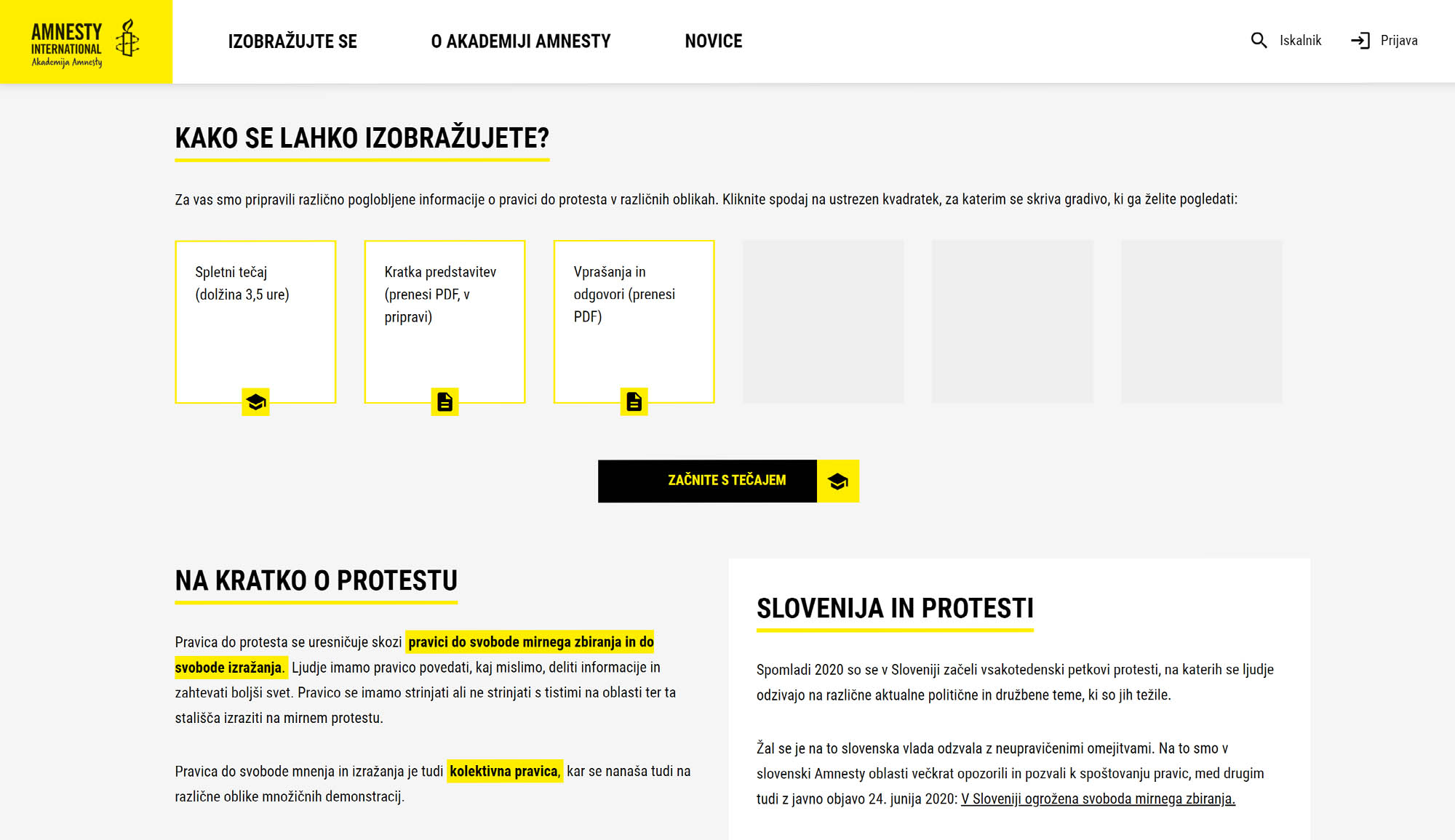 Design
The design of the digital identity of the website is based on the corporate identity of Amnesty International. Although we used only two colors throughout the application - yellow and black, we still achieved ease of use and a high level of user experience.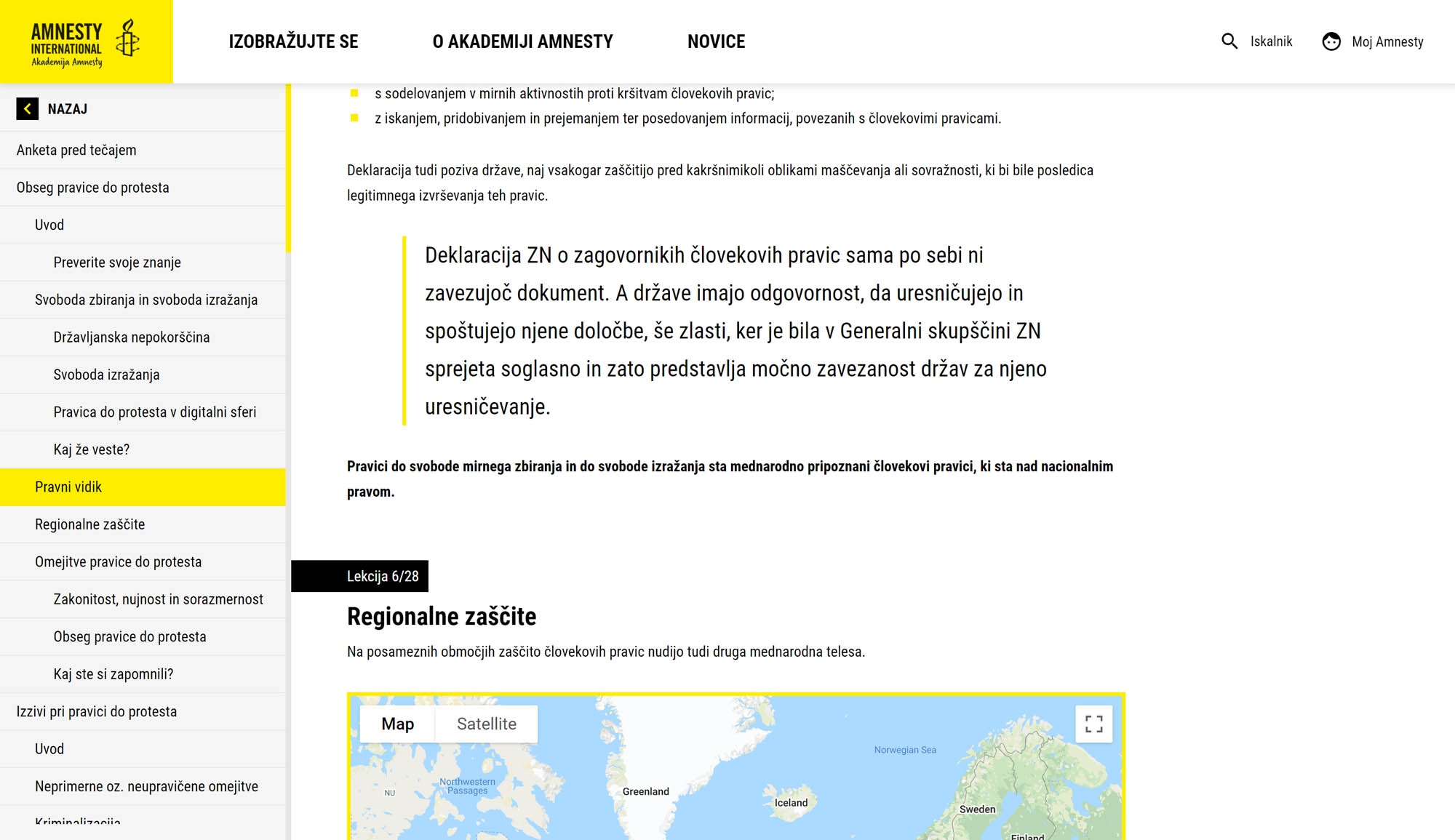 Programming
We used the Wordpress platform to create the Amnesty Academy educational tool. We have refined and expanded the platform with our own developed solutions and adapted it in such a way that the client can independently edit all exhibition content.
You have more questions?
Give us a call or send us a message