97 %
website performance optimization
Pulse Advertising is a global leader in the market of influencer agencies with offices in Hamburg, London, Milan and New York, founded in 2014. Their work includes the development of influencer strategies, social networks, innovative influencer concepts, content and event preparation, performance marketing and reporting preparation and analytics. The company works with the most prominent companies such as Instagram, TikTok and Snapchat. Their successful work has been noticed by Forbes 30under30.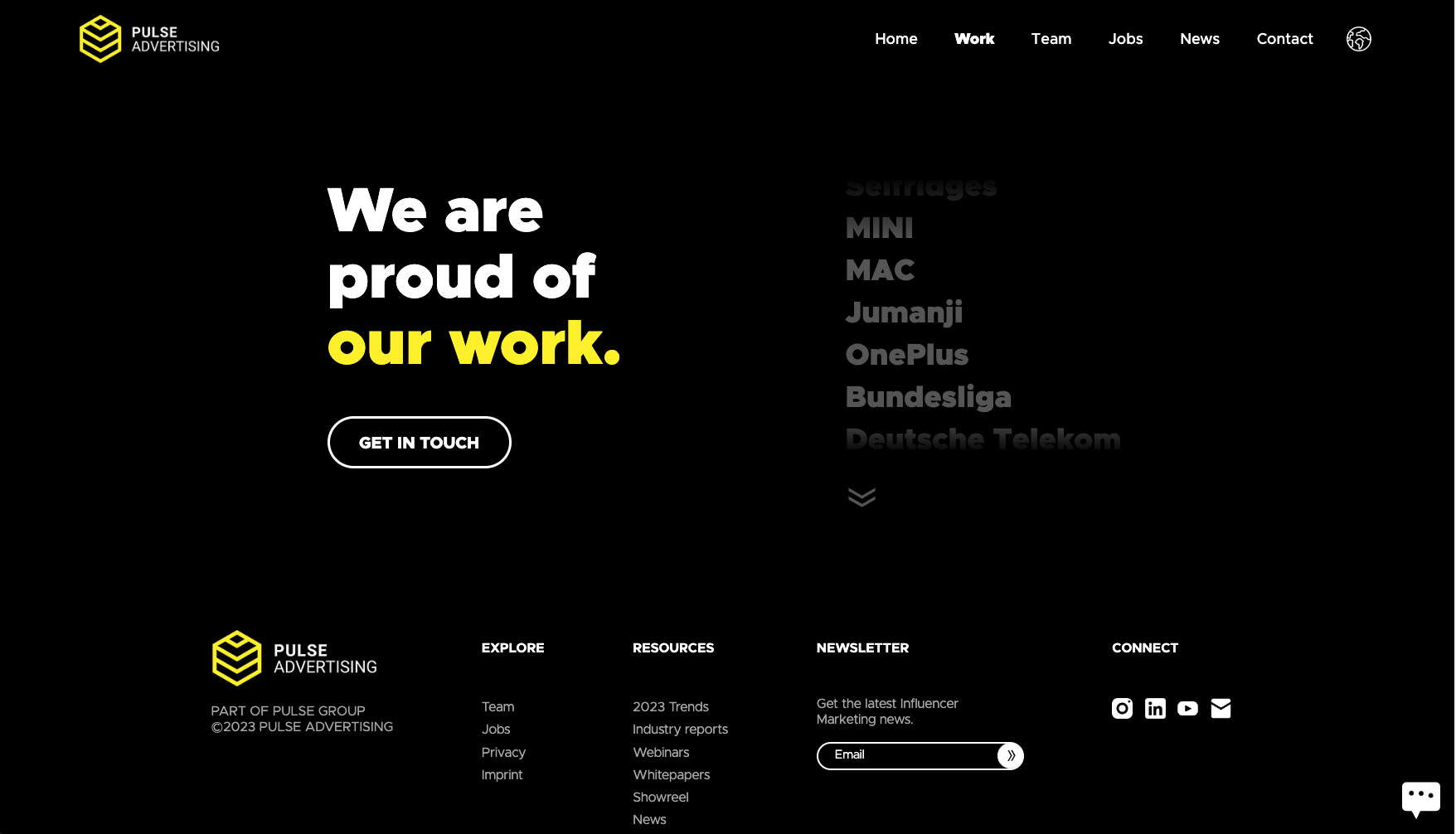 Building a website
As a global brand, Pulse Advertising is aware of the fast-changing trends in the web, so their aim is to upgrade the website into a functional and effective one, which had to be online in a very short time.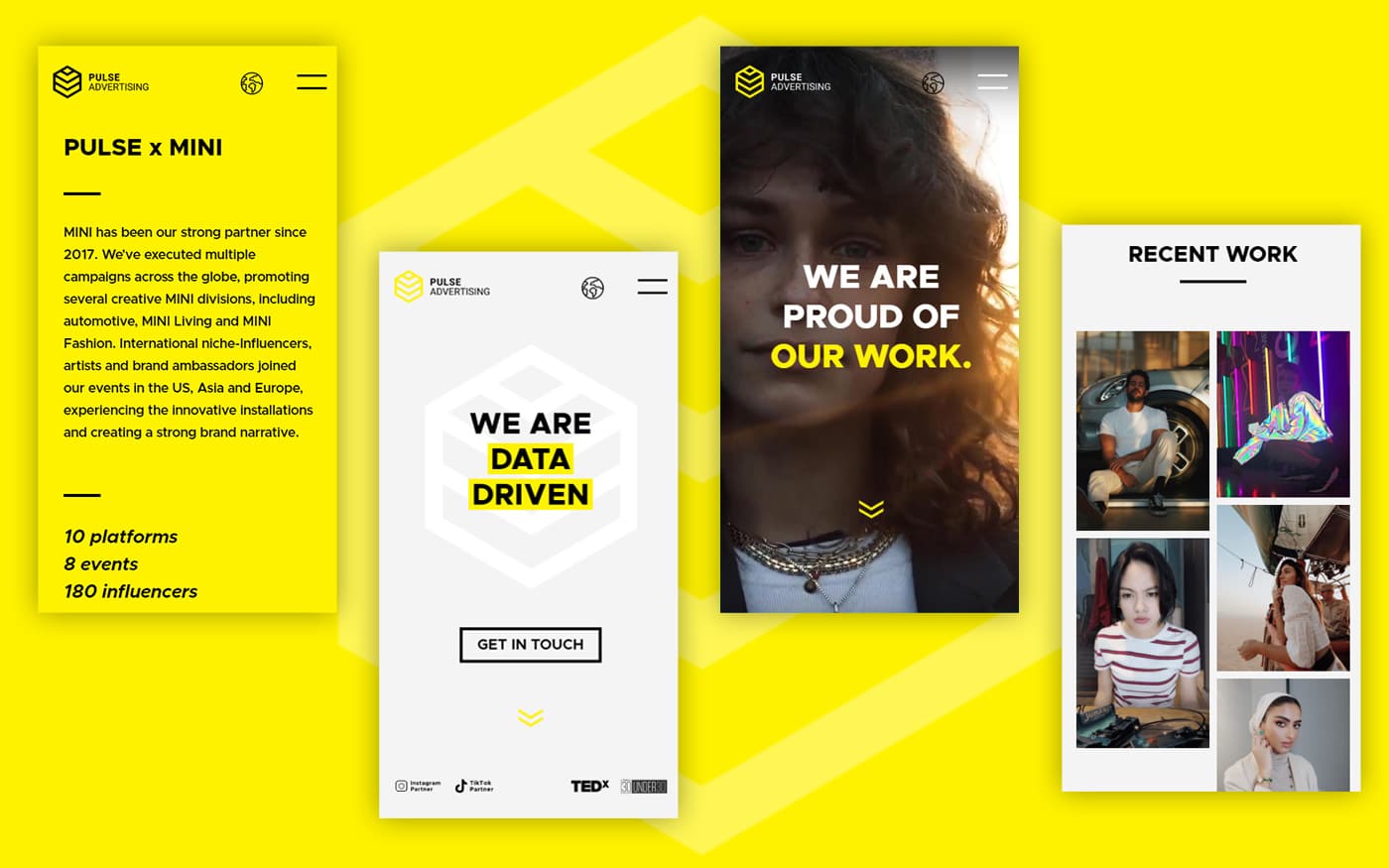 Optimization
We built the site on the open source WordPress system, which allows for flexible and easy upgrades that are necessary for such a successful global business. Development and coding required a special adaptation to 4K screens. The website has been created in four language versions, which allow quick and easy editing. The website has been set up to achieve high standards in PageSpeed Insights, where the site scores a 97% success rate.
You have more questions?
Give us a call or send us a message