The Slovenian Academy of Sciences and Arts (SAZU), established in 1938, is the highest national scientific and artistic institution. It unites scientists and artists who have been elected to its membership due to special achievements in science and art.
We created a digital exhibition for SAZU, which brings together examples of coastal transformations from India, Norway, the United Kingdom and Slovenia and emphasizes continuity and change with the help of satellite images, statistics, life histories, ethnographic films and archive and photo material.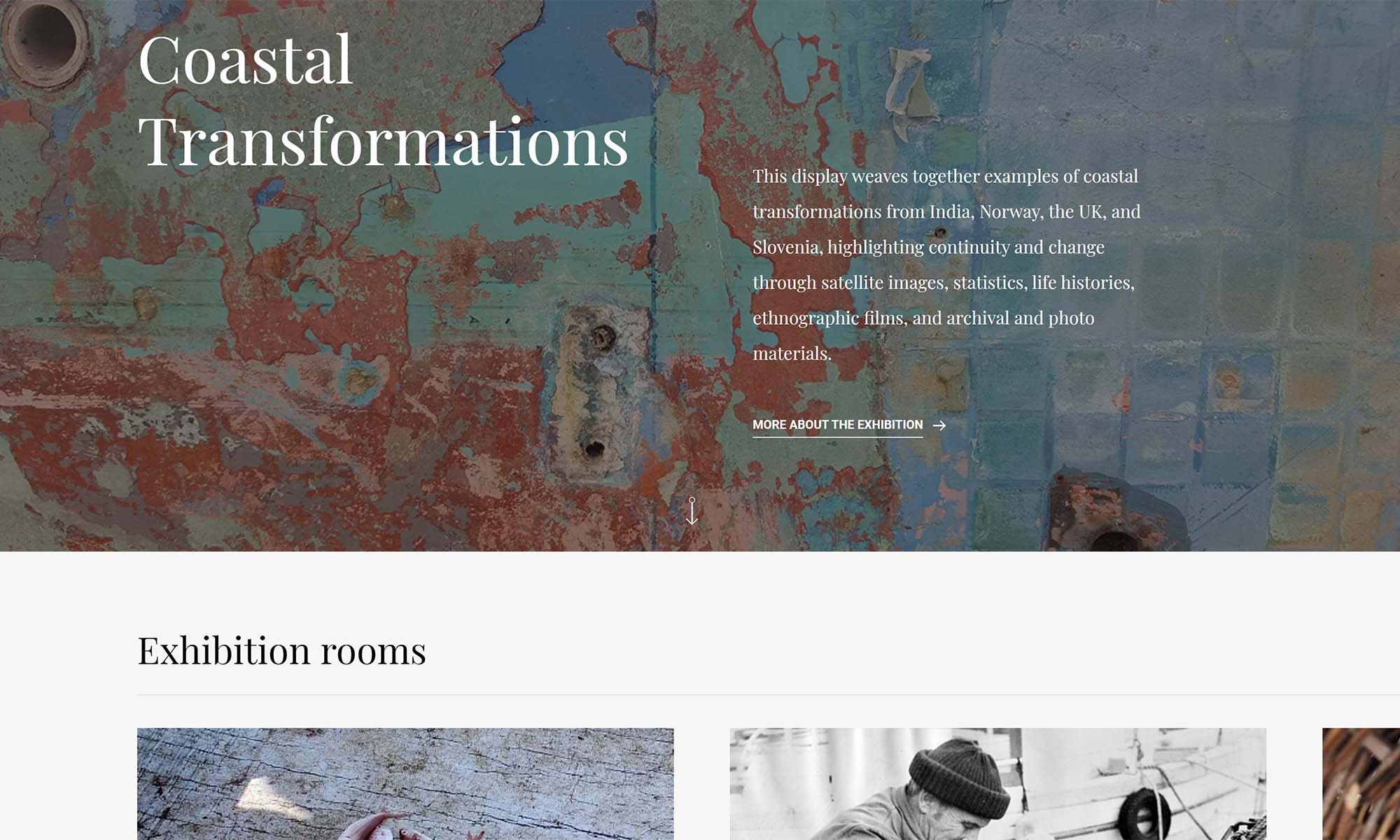 Project goal
General Public

Fishercoast is a multi-year international project that was carried out under the auspices of SAZU. The conclusion of the project is a digital exhibition, the aim of which is to present the transformation of the fishing coast over time in various locations around the world.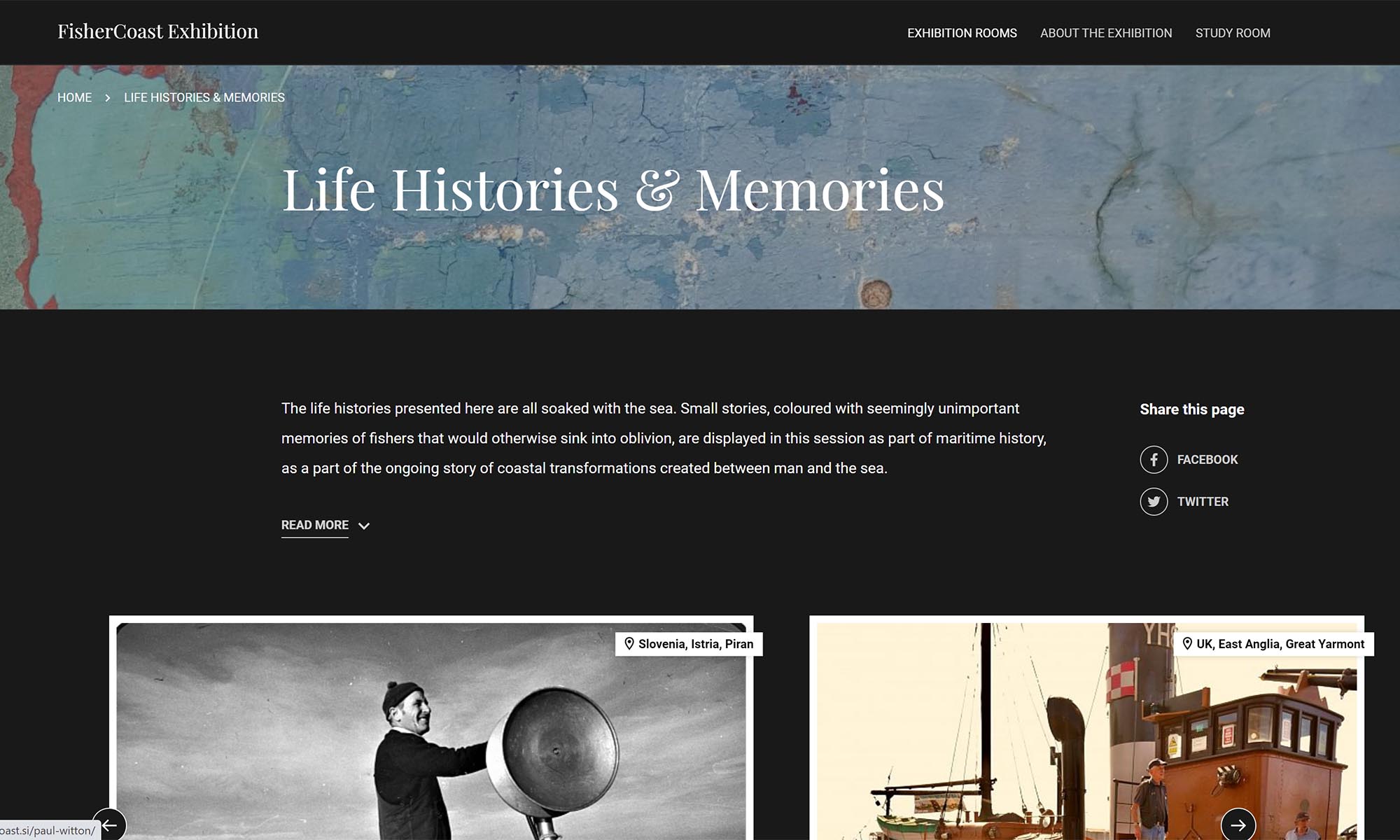 Activities
The main activities of the creation of the digital exhibition were the development of a suitable user experience, the appropriate design for the best experience of nature, the preparation of the content structure and basic SEO optimization.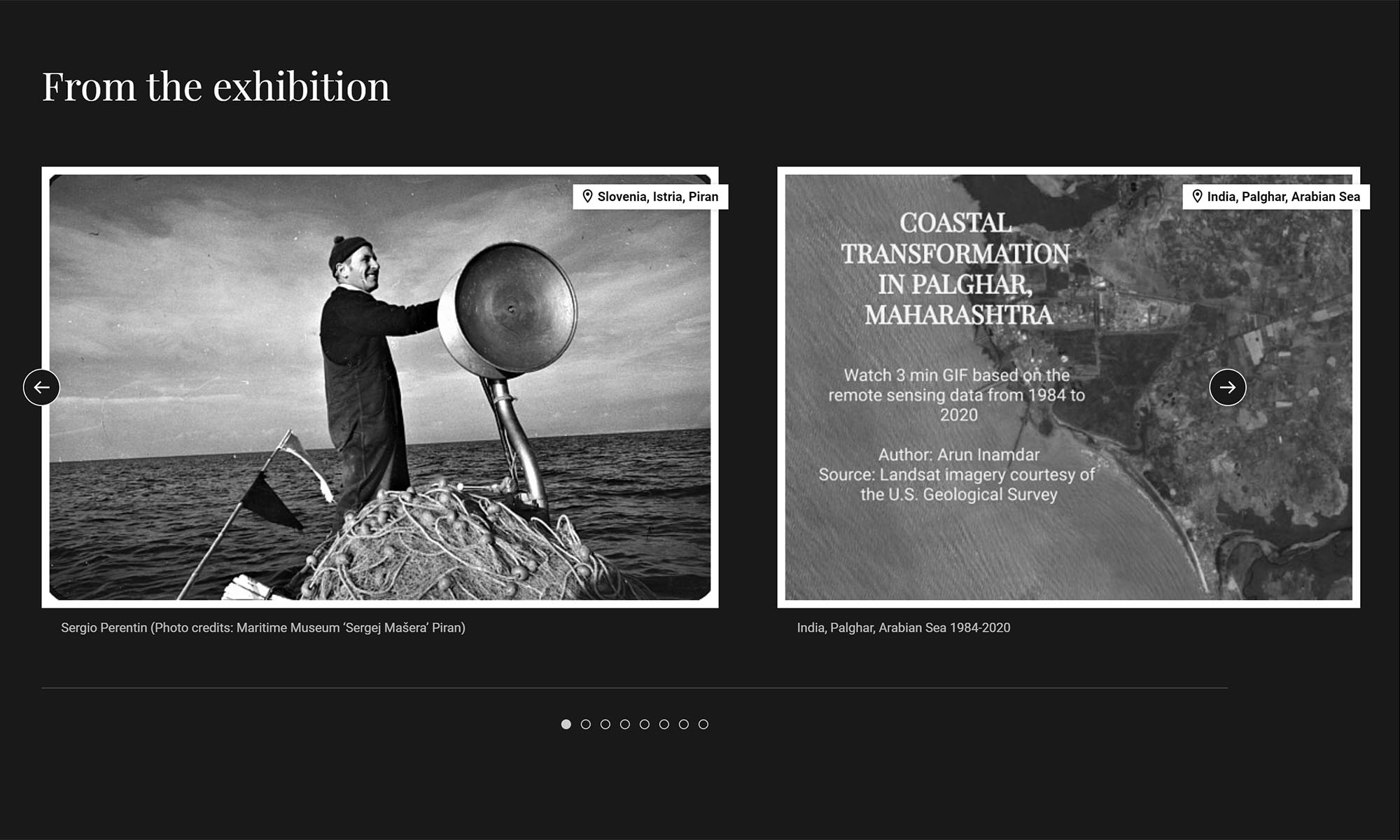 Visitor experience
We wanted to give the visitor the experience of visiting a real exhibition through the digital world. The graphic interface is designed in such a way that the viewer is unconsciously taken into the story of fishing and coastal transformation and informed at the right moment with the right information. Black backgrounds put an even stronger focus on individual photos that led the stories.
We invite you to see the interesting exhibition and experience the life of fishermen from Slovenia to India.
You have more questions?
Give us a call or send us a message