100 %
User Interface clarity
For the Ministry of Foreign Affairs of the Republic of Slovenia, it was necessary to create a web application that would enable secure and user-friendly communication around the world within their network. The application must be simple, transparent, secure and above all understandable to all levels of users.
User experience
Web applications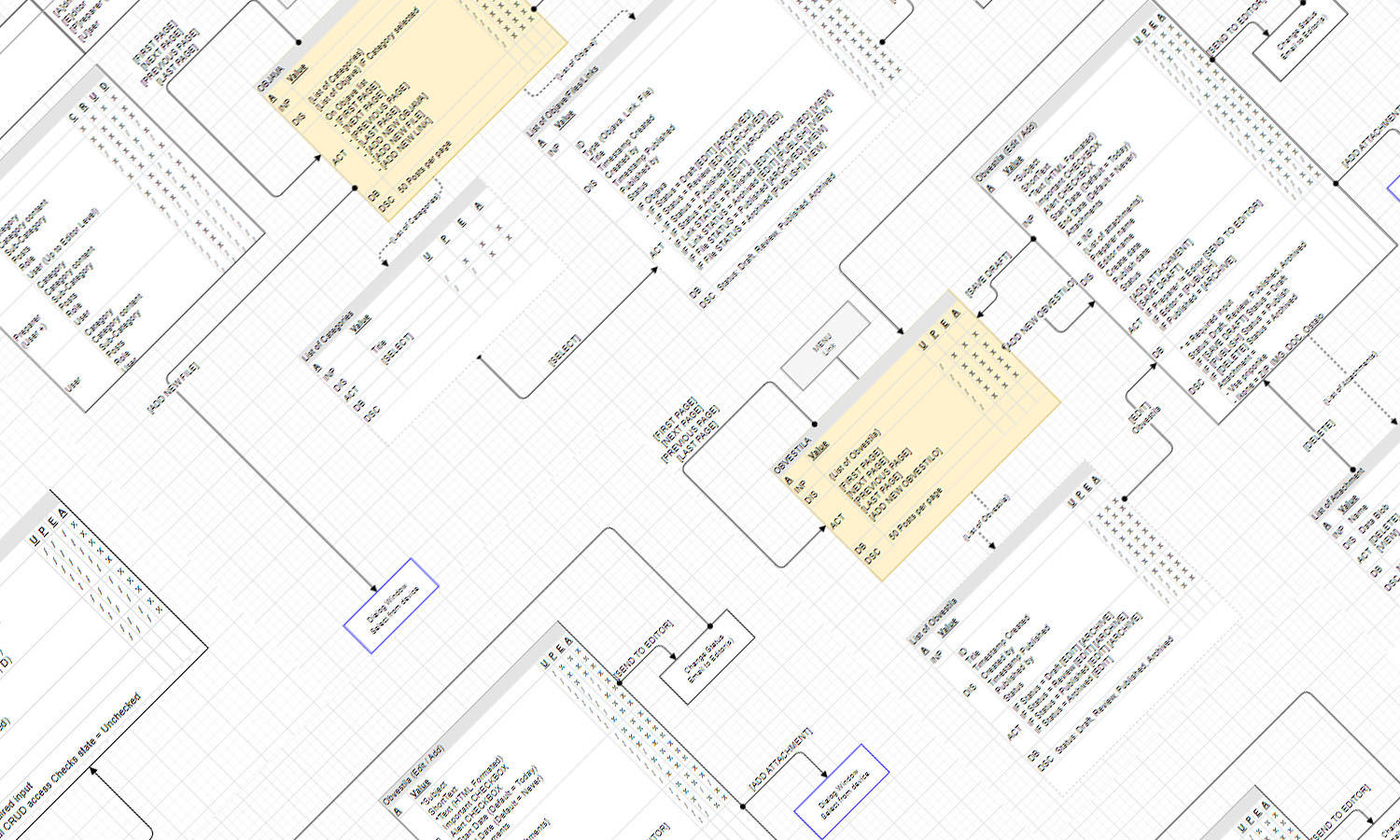 Analysis and development of user-data processes
The first step was the analysis of the current state of internal communication within the Ministry. Like all larger organisms, this ministry also has its peculiarities and legalities that must be taken into account when building the system.

The key to building an application is the careful planning of user experience and data processes.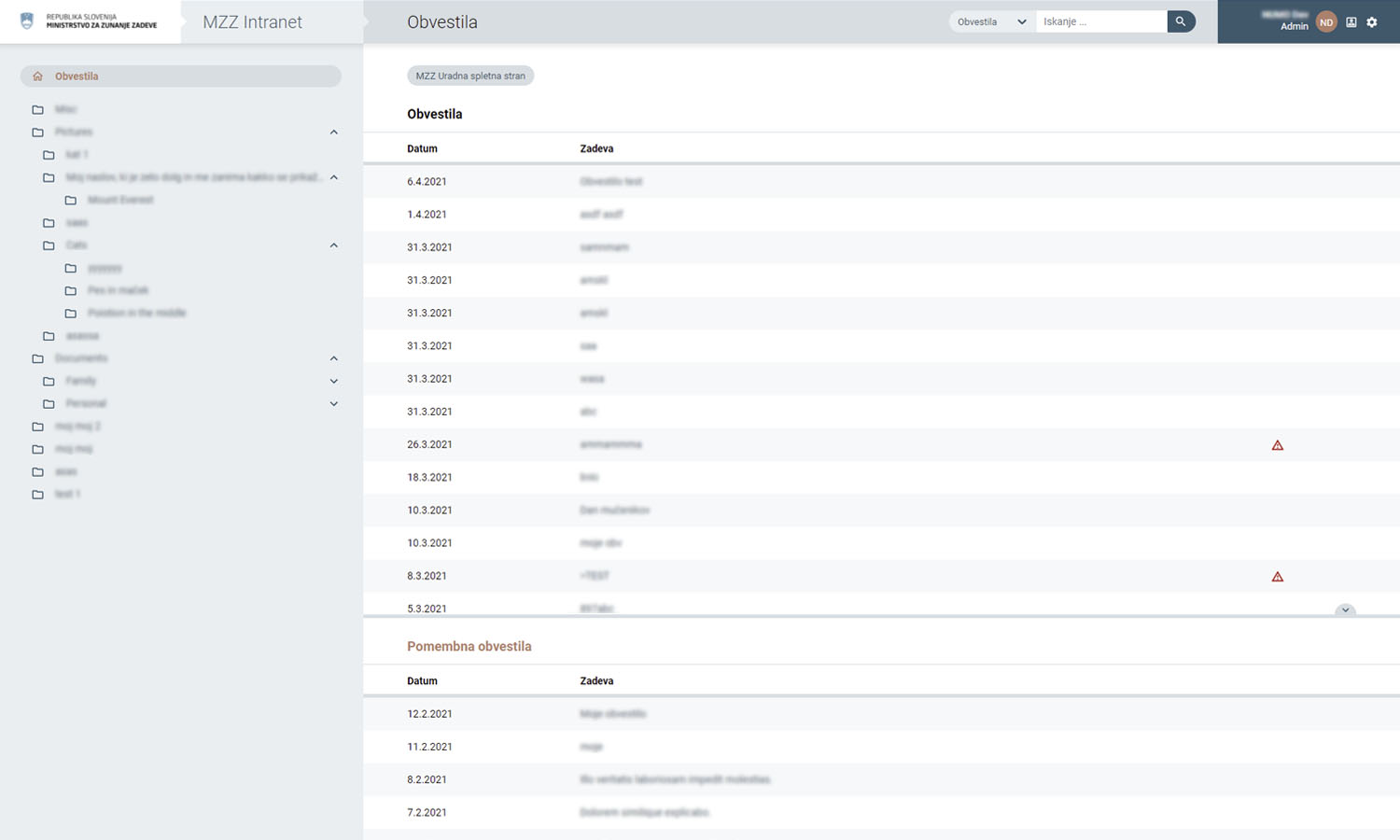 User experience
After the analysis and a series of workshops, we obtained enough information on the basis of which we created a precise "User-data process", which determines the further design of the User Interface and then also the software development.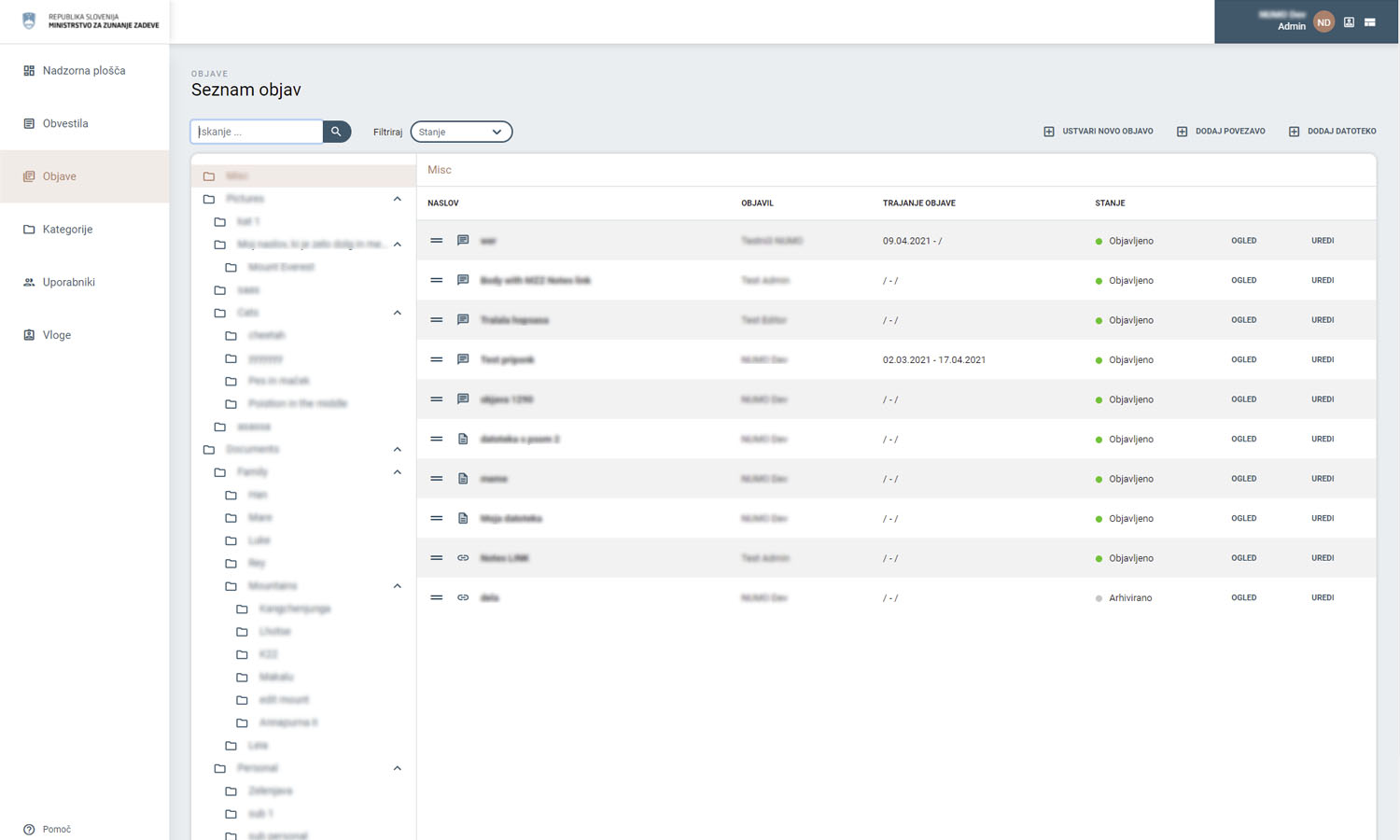 User interface
The user interface is harmonized with the image of the Slovenian ministries. It is distinguished by the cleanliness and transparency of the interface. In order to make the user feel better, we added a warm color that softens the user interface and interaction in addition to the corporate blue.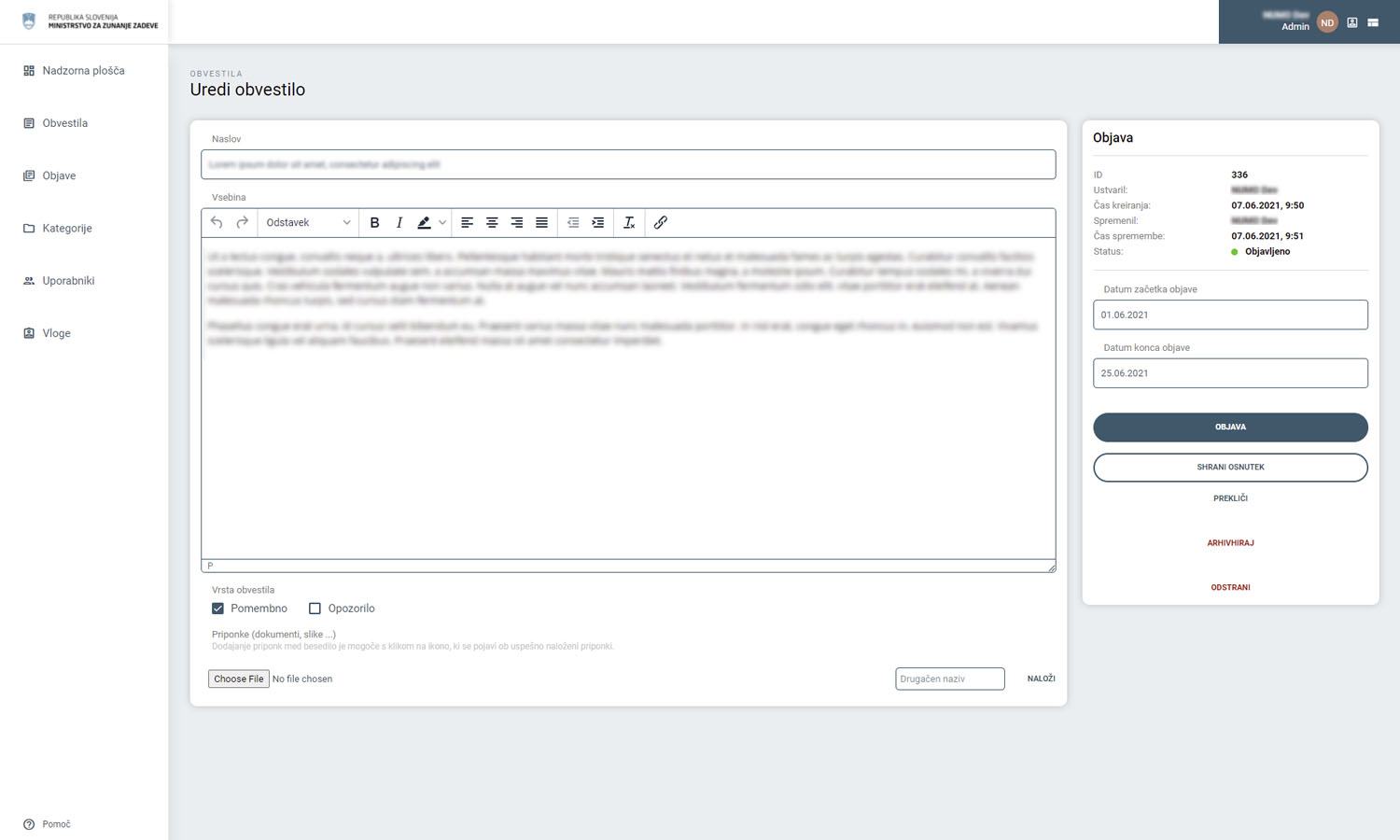 Programming
The web application on the client side uses React and the Lumen framework in the background. We created an API for communication between the client and the backend part of the website, and this enables the application to work quickly and efficiently.
You have more questions?
Give us a call or send us a message