Behind the Zagriz.si website is the big name of Slovenian cuisine - Bine Volčič. And with that, the entire communication of the online store Zagriz.si was determined, which must not only be an online store but also the imprint of a great culinary master in the digital world.
Online store
Spletna trgovina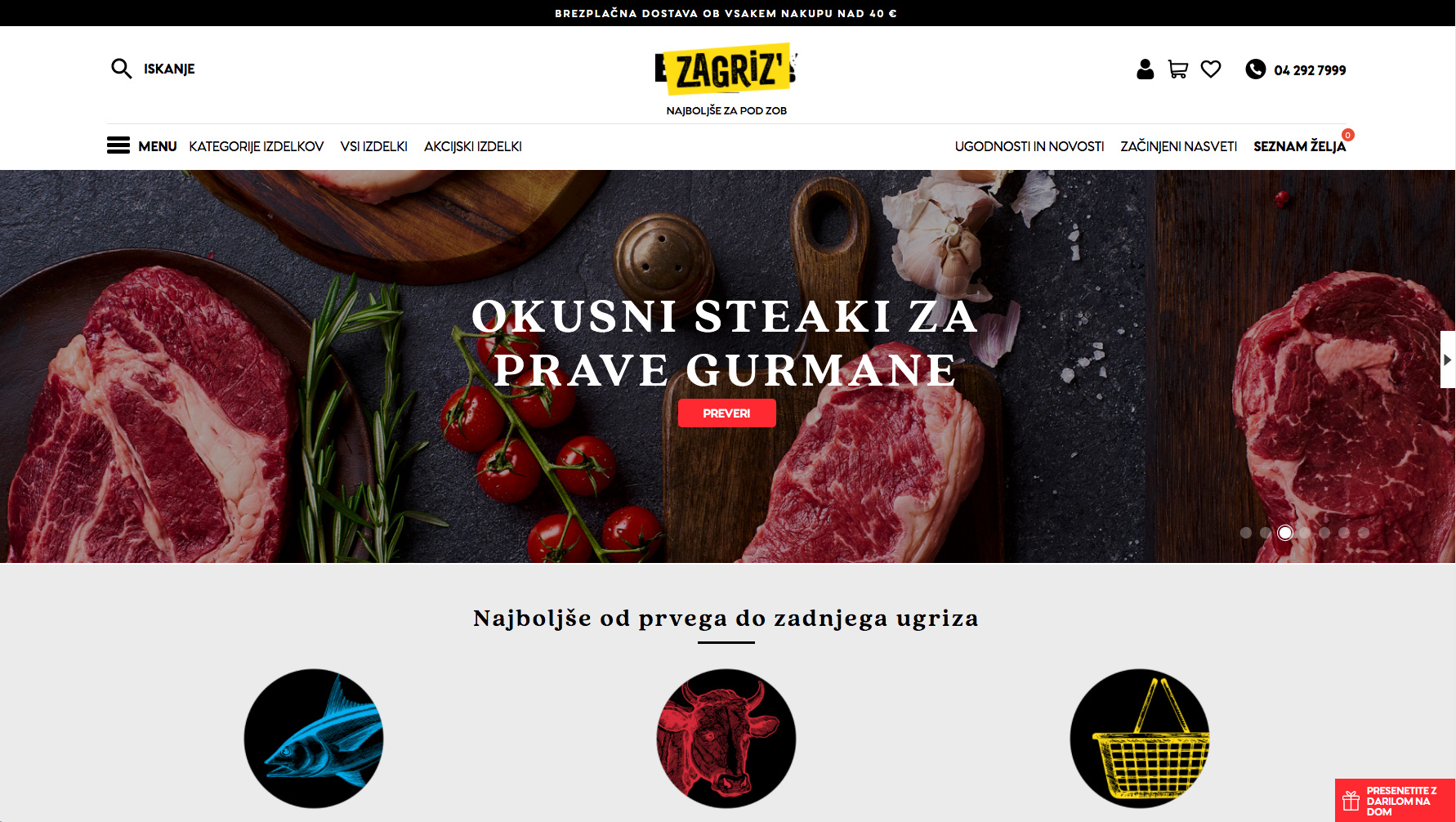 Analytics
Laying the basic foundations of the site is extremely important. At the very beginning of the preparation of the website, we started with the SEO strategy and guided it through the entire process of creating the website and preparing the content: the keyword analysis, search engine positions, analysis of user experience at the end of the suitability of technical tools. This preparation served us as a basis for further development.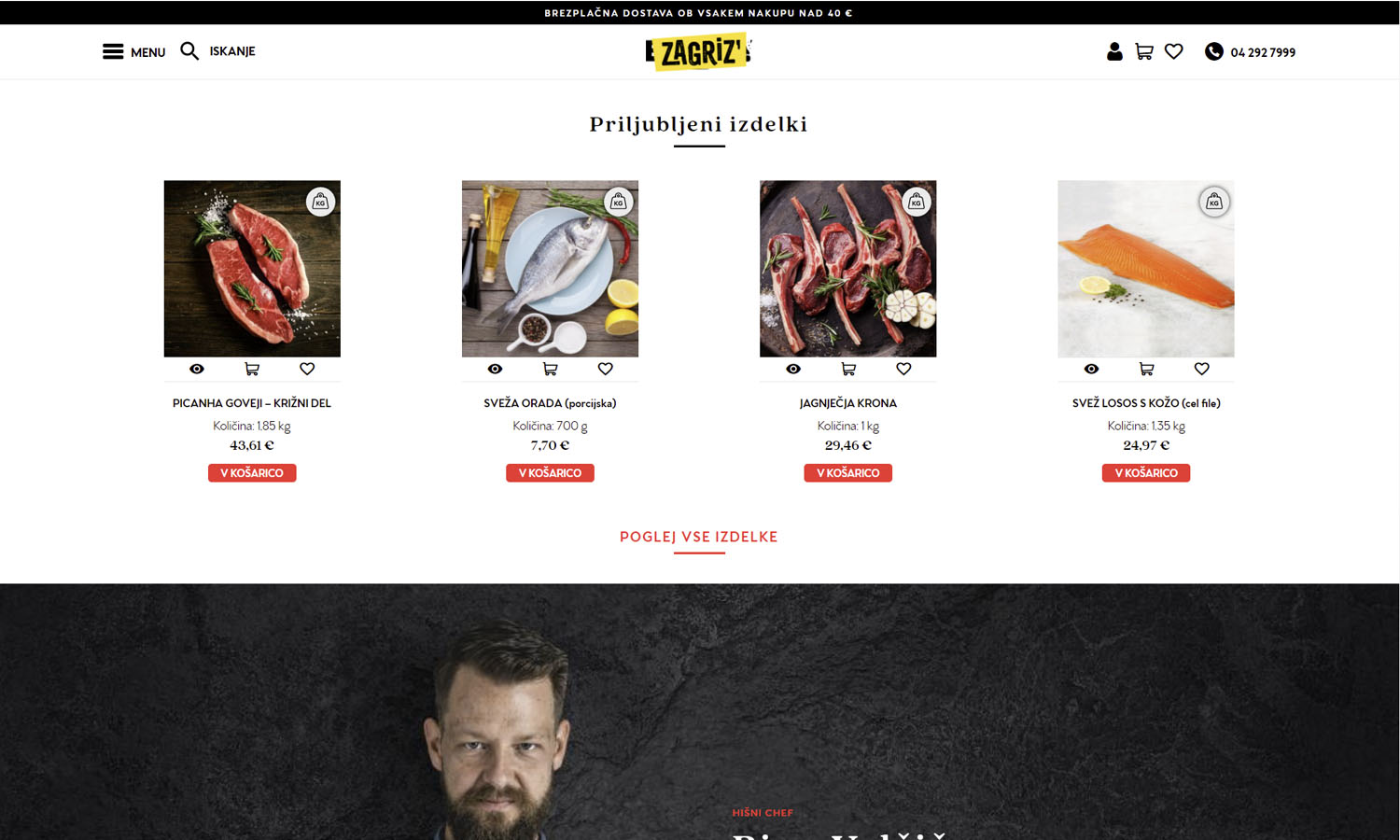 Brand Identity
Together with Yin + Young, we outlined the digital image on the basis of modern approaches and preliminary analysis. The image of the online store is aligned with the image of the brand and together they complement each other in the digital story of the future.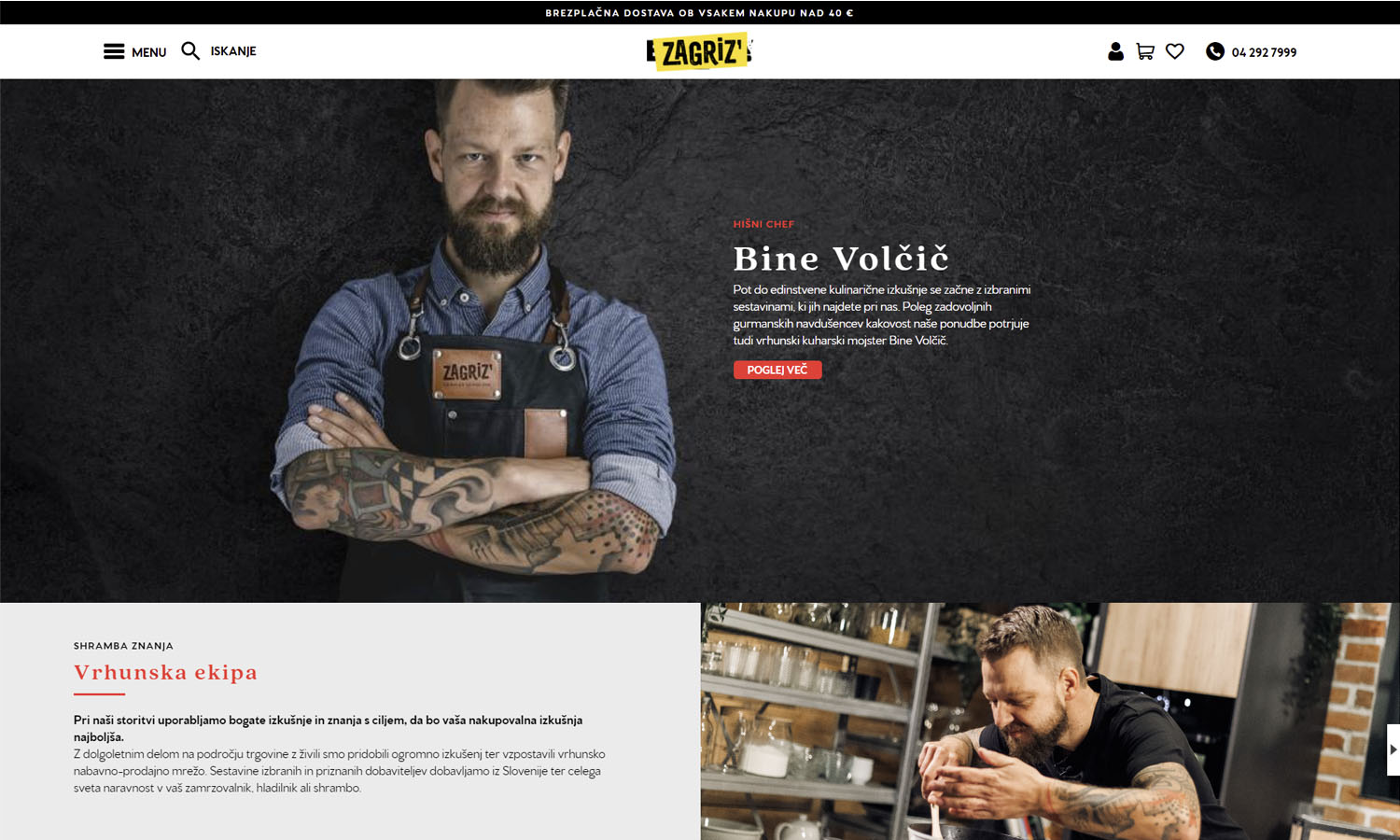 User Experience
The user experience is simplified and set up in such a way that the user browses the content in a pleasant and intuitive way within selected and desired products. Also, the purchase process is simplified and contains only 2 steps to finalize it. In addition to the purchase of products, we also offer the user a range of additional information that comes from under the kitchen of Bineta Volčič.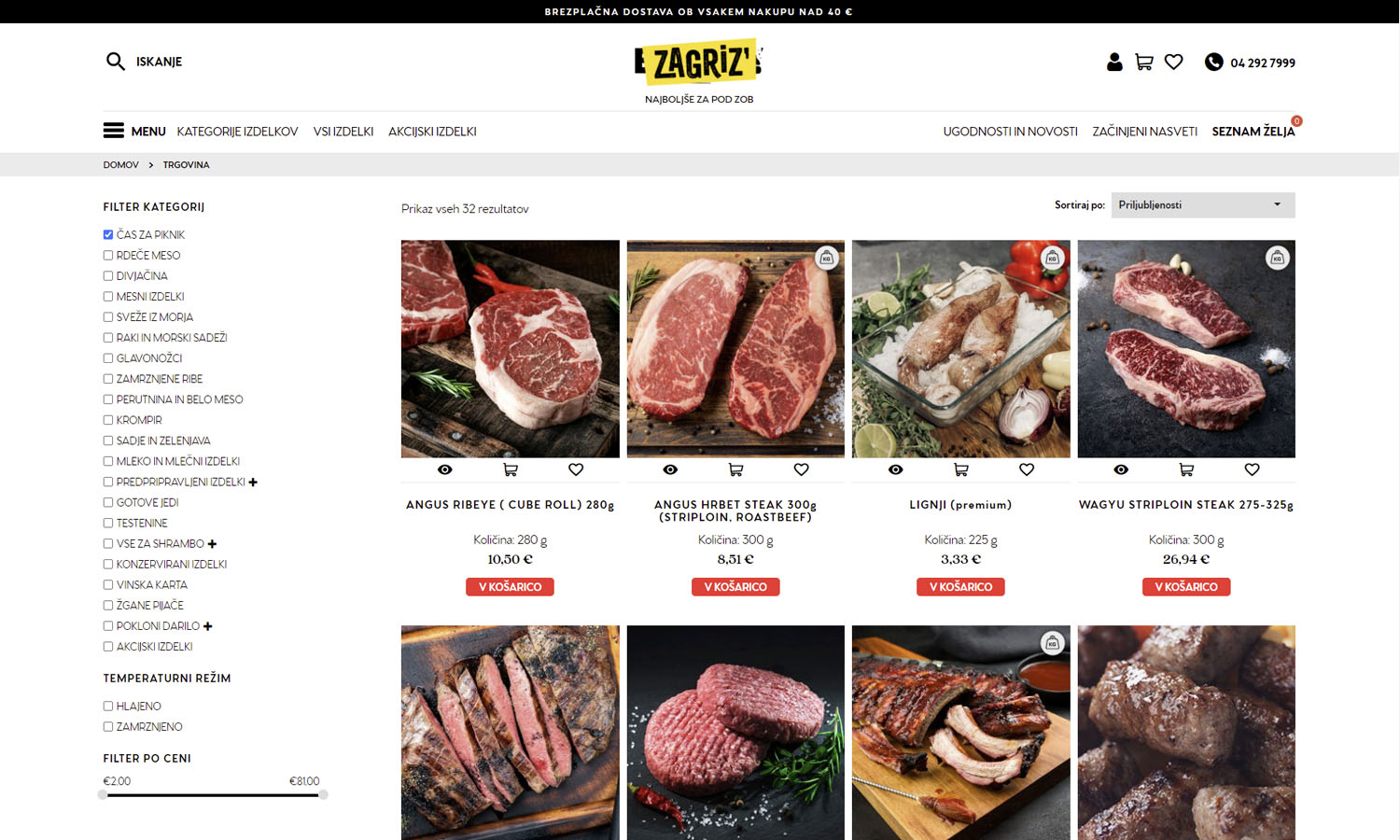 Development
The website is set up on the Woocommerce platform with an editorial CMS system. We have prepared instructions for the use of the editorial system (CMS) and a one-off workshop for the submission of instructions for use for the client. Turnkey service!
You have more questions?
Give us a call or send us a message