The National Institute of Public Health is a central national institution whose main purpose is to study, protect and increase the level of health of the population of the Republic of Slovenia by means of population awareness and other preventive measures.
Brands
Strategies
User experience
Web applications
Websites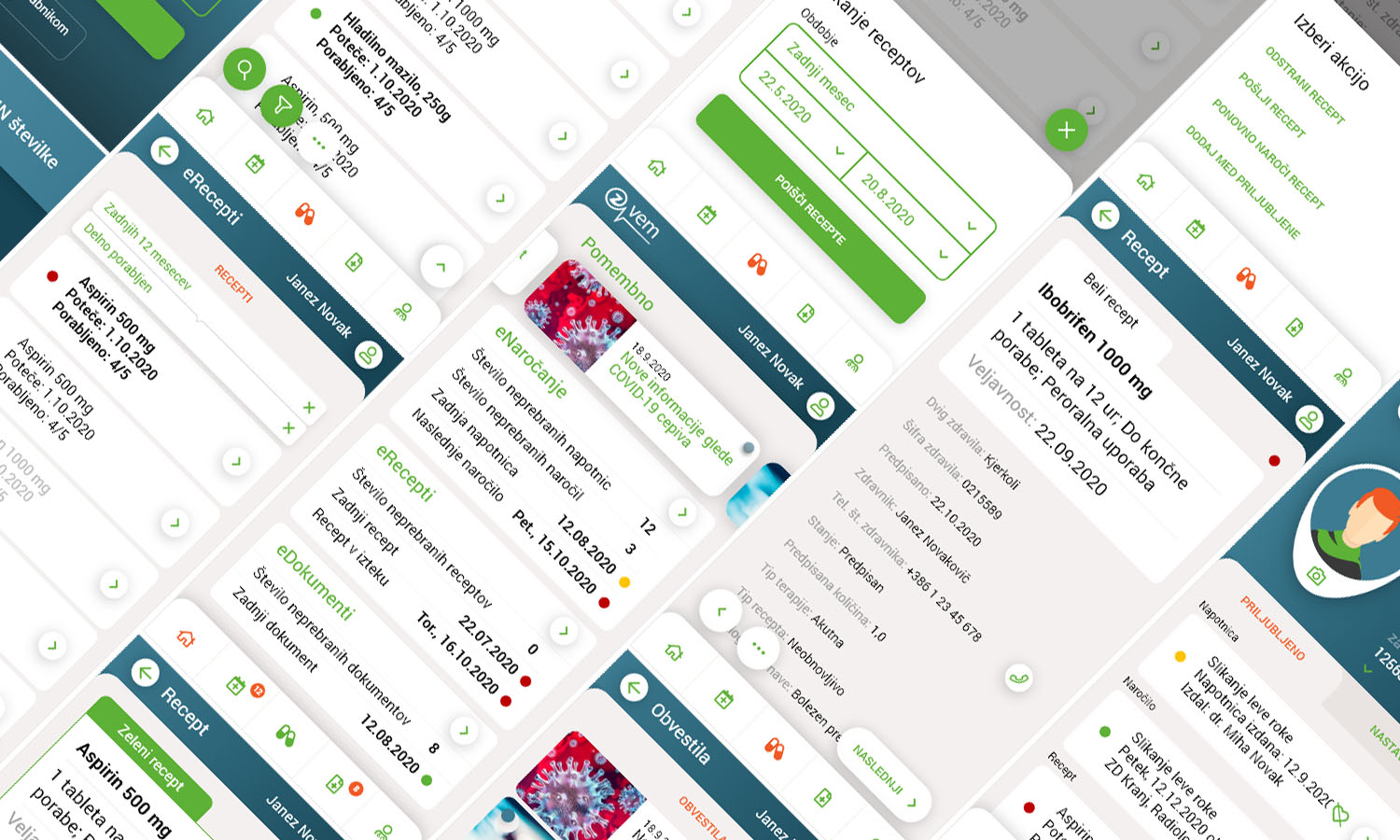 zVEM mobile application
General public from 18 to 75 years

Objective - The development of the zVEM mobile application is part of the national digital strategy. The goal of the mobile application is to bring health services closer and simpler to the entire population. The company Ixtlan Team invited us to develop the user experience and user interface of the zVEM application.
The goal of the interface development is ease of use and transparency of information. Since the application is intended for use by the general public with a wide age range, this was the biggest challenge - how to design an interface that will be easy and interesting for users of all ages.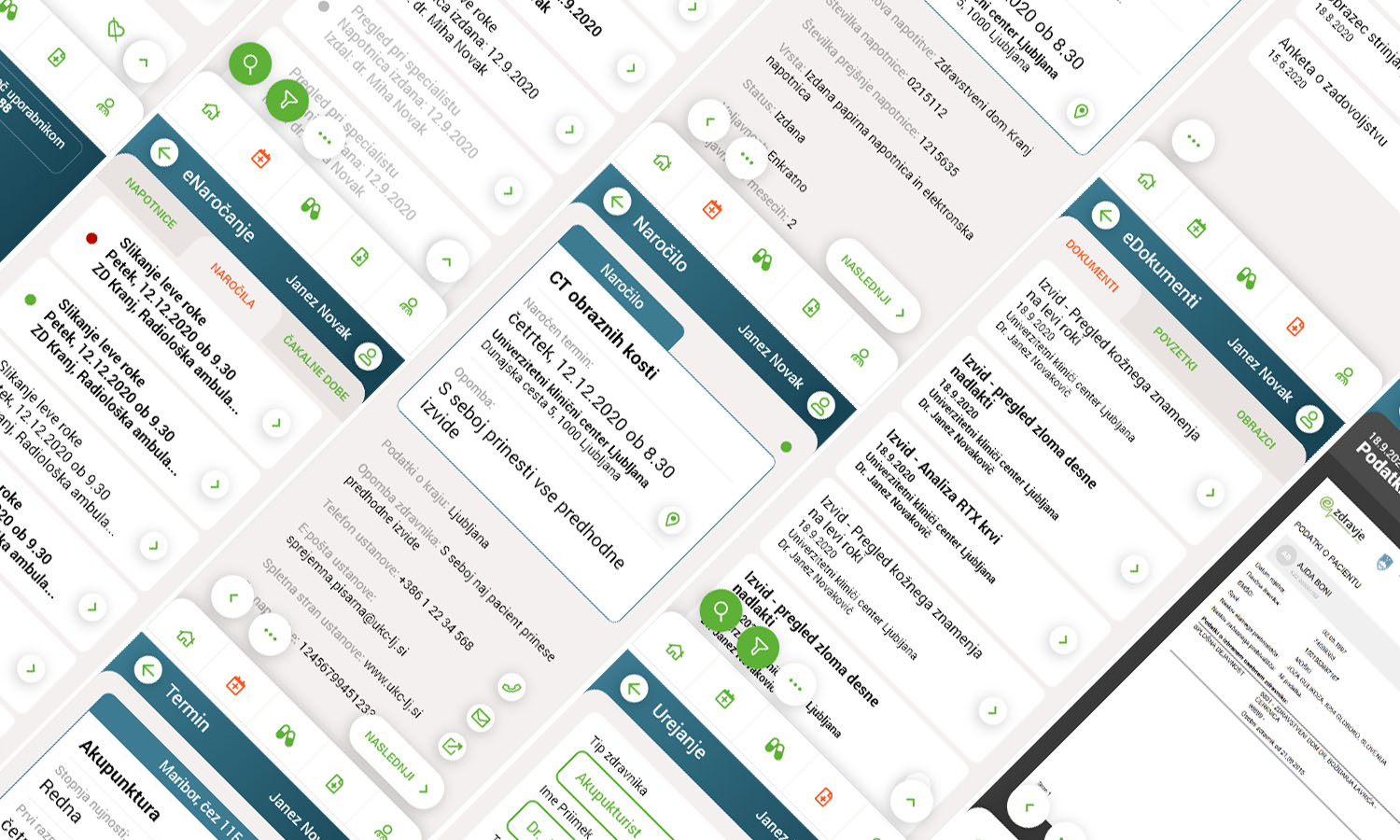 Solution - Before designing the interface itself, we developed a User-Data Model for a clear representation of the user's journey and data in the application. Based on this, we have developed a simple and transparent user interface, which is used by more than 600,000 users.

Check app on Google Play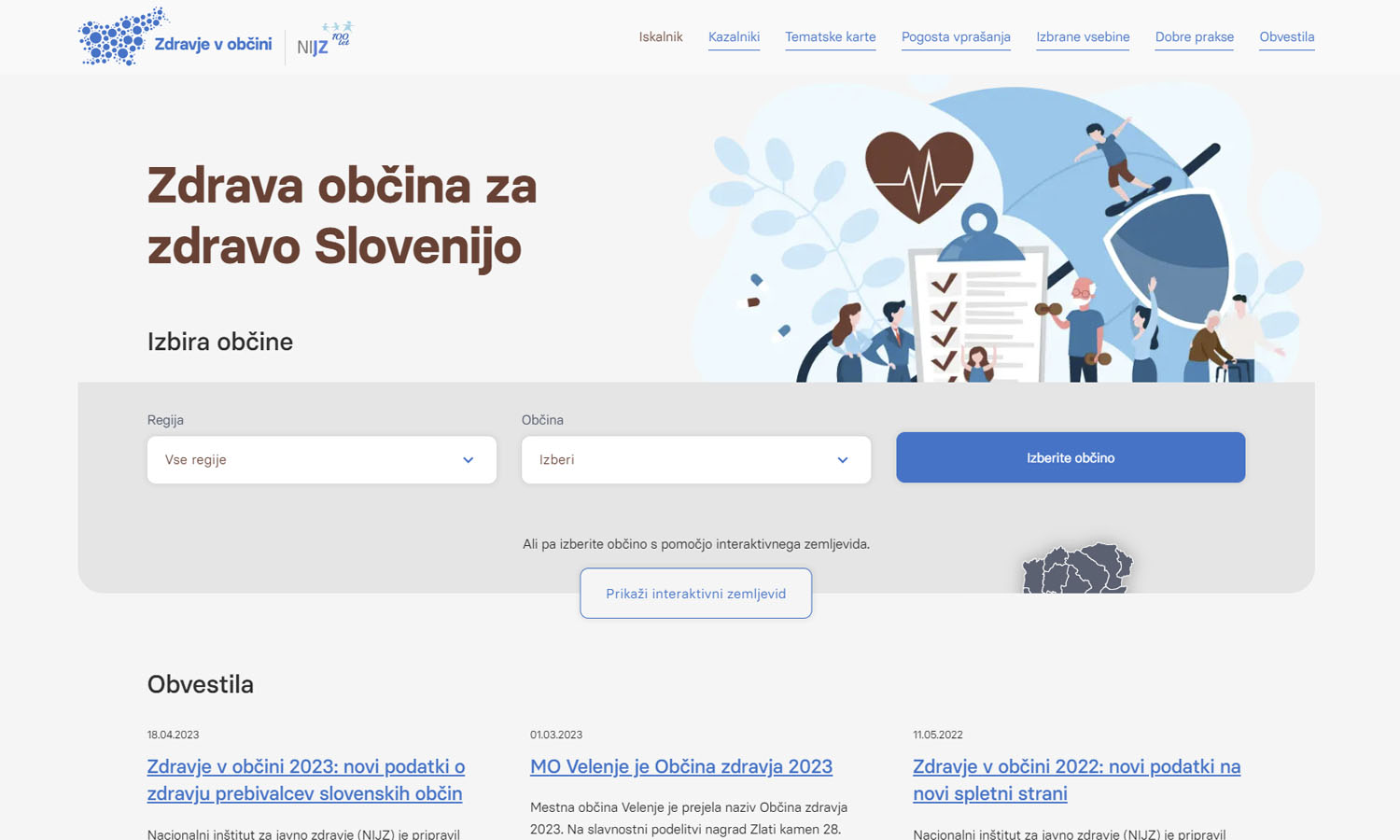 Health in the municipality
Goal - A portal that will transparently present all the statistical data collected by the NIJZ regarding health in Slovenian municipalities. In addition, the portal must allow easy data entry and automatic calculation using the appropriate equations.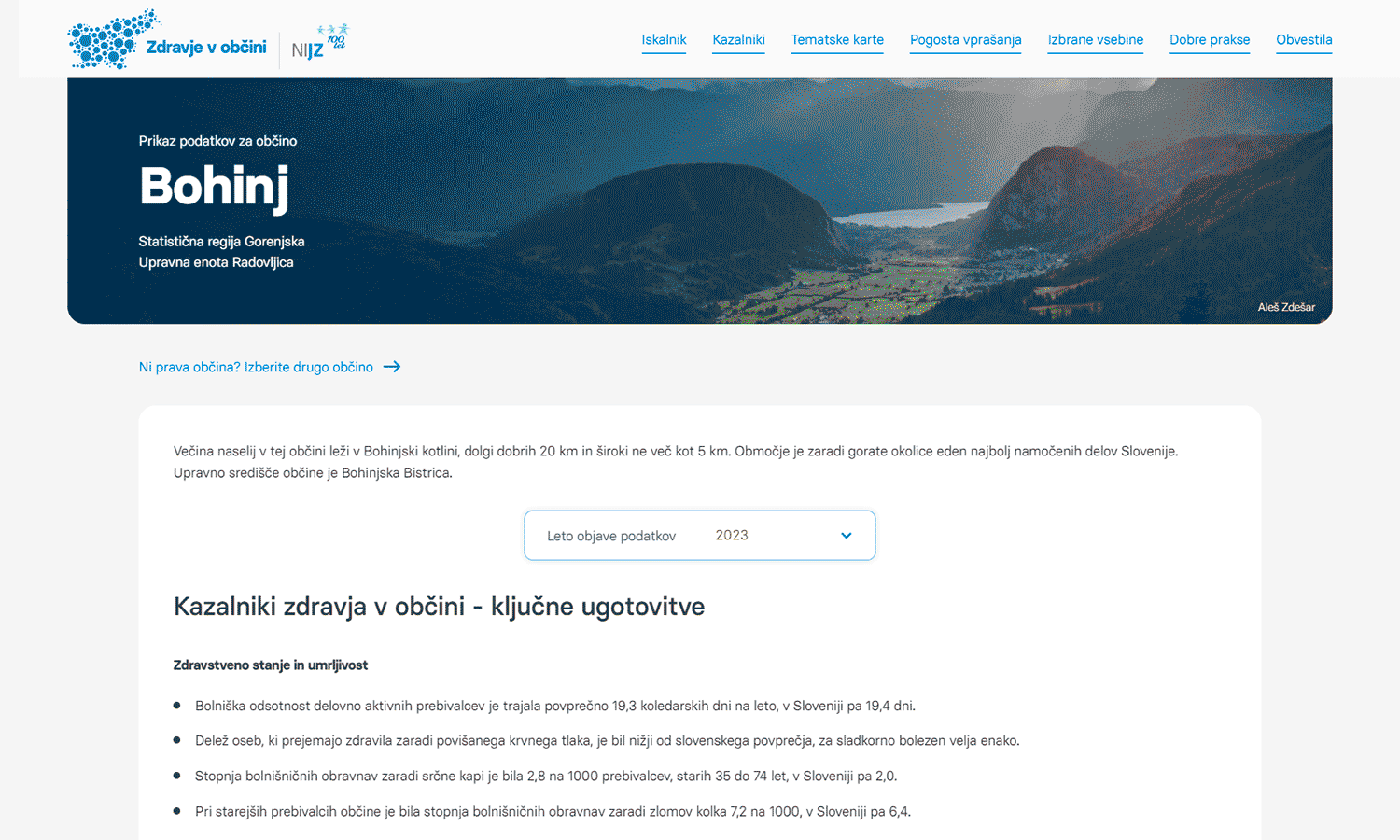 Solution - The Health Portal in the municipality is designed on the basis of Laravel and React front-end work, which allows for fast system operation and high responsiveness. The user experience is simple and provides a quick overview of all data. The data is interconnected, so that the user can easily and quickly assemble the whole picture of the extensive information.

Check the website
You have more questions?
Give us a call or send us a message