Danfoss Trata wanted to create a comprehensive project to celebrate the company's 25th anniversary, showing how it reached its current position and what it wants to achieve in the future. We collected their suggestions and wishes (a photographic exhibition, a gala event and special branding marking the occasion), and assembled them together to create a comprehensive story.
3D & illustration
events
graphic design
programming
strategy
video & animation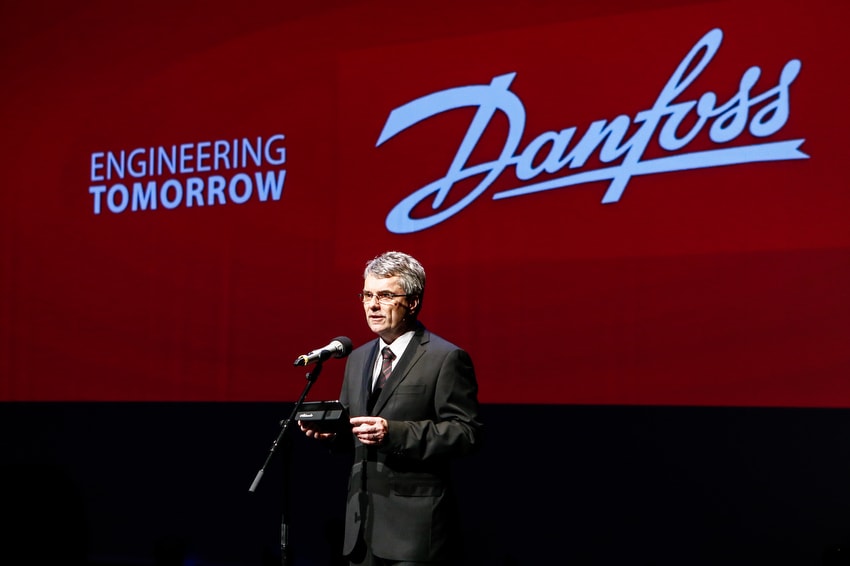 The underlying thread - story with a concept
Planning and getting acquainted with the conceptual content element of the anniversary were divided into individual project phases, each encompassing its part of planning and integrated into an overarching concept. Each individual piece was a building block for the overarching story, represented by the visual element for this special event (FIGURE). The element holistically conveys the anniversary message and has been successfully implemented by all visual elements. The overarching visual element is a special logo taking into account the company's corporate visual identity and lending it a touch of glamour and personality. Corporate visual identity for the anniversary
The design took into account the company's corporate visual identity, but introduced a touch of sophistication by adding messages that were only visible with decoder eyeglasses. The method for overlapping these messages was specifically designed for this purpose.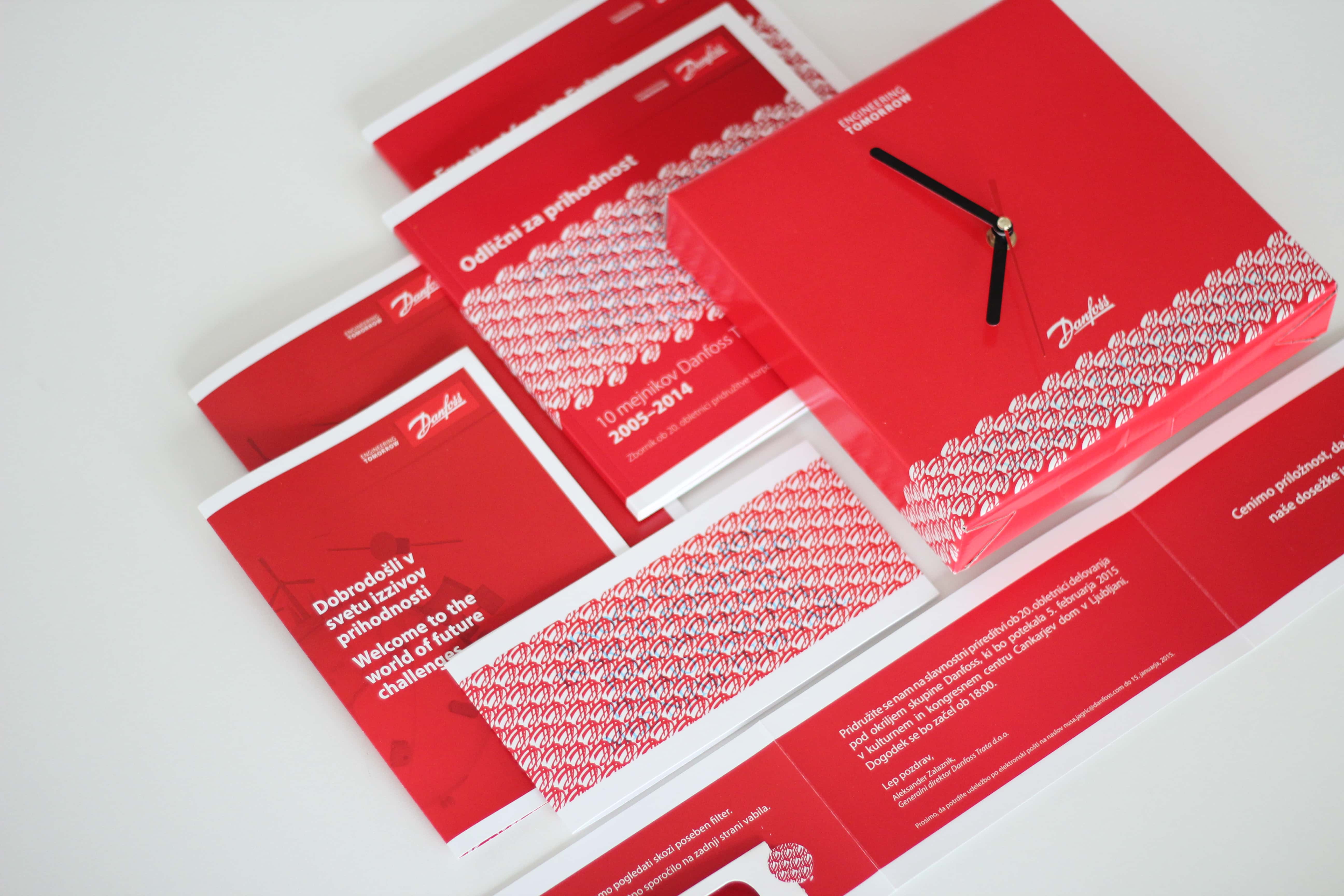 Printed materials - brochure, invitations, theater program etc.
Company presentation in print added an extra touch to the communication related to the anniversary. The concept behind the use of decoder eyeglasses is continued here, as messages and employee statements are hidden amidst other content. Content communication also includes a series of infographics and pictograms further enhancing the visual identity.

Anniversary communication featured printed materials, specially designed in accordance with the corporate visual identity of the anniversary. We came up with the concept, planned, designed and carried out the final production for invitations, theater programs, a photography exhibition, templates and banners.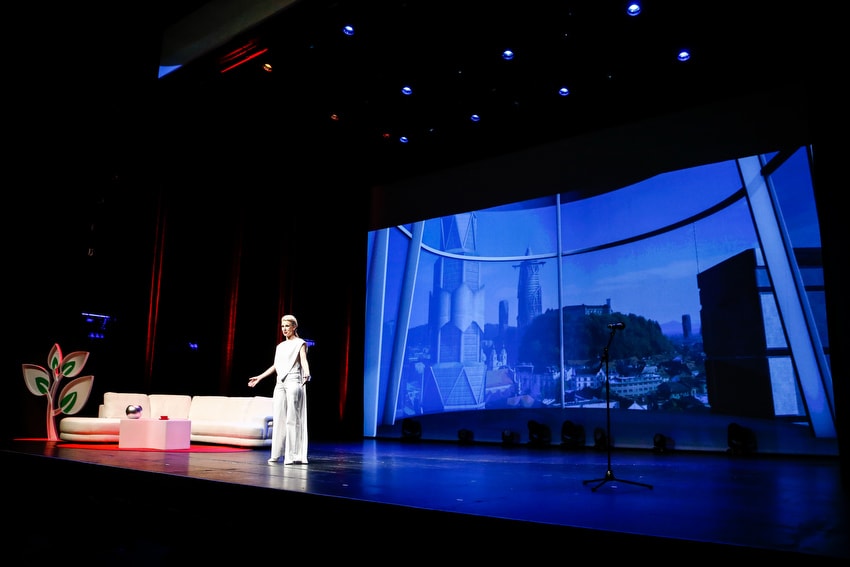 Event
The finale and with that the culmination of the client's anniversary project was a corporate event attended by all key staff from the Danfoss headquarters in Denmark. The creative story we prepared outlined our client's history, vision and goals, while the multimedia content provided a unique experience and improved the reputation of Danfoss Trata with their parent company.
Multimedia content
The project consisted of different types of multimedia content, with the most important components reserved for the final event: wall mapping, 3D and 2D animations.
You have more questions?
Give us a call or send us a message