100%
carbonless operation of the website
+7.000
of new users per month
The municipality of Novo mesto invited us to participate in the VARCITIES European project. The VARCITIES project is building modern and forward-looking sports environments in various cities across Europe. The Novo mesto Olympic Center is a new sports and recreation center with a wide range of sports activities in the embrace of nature, and accordingly it was necessary to build a website with a reservation system.
Brands
E-commerce
User experience
Web applications
Websites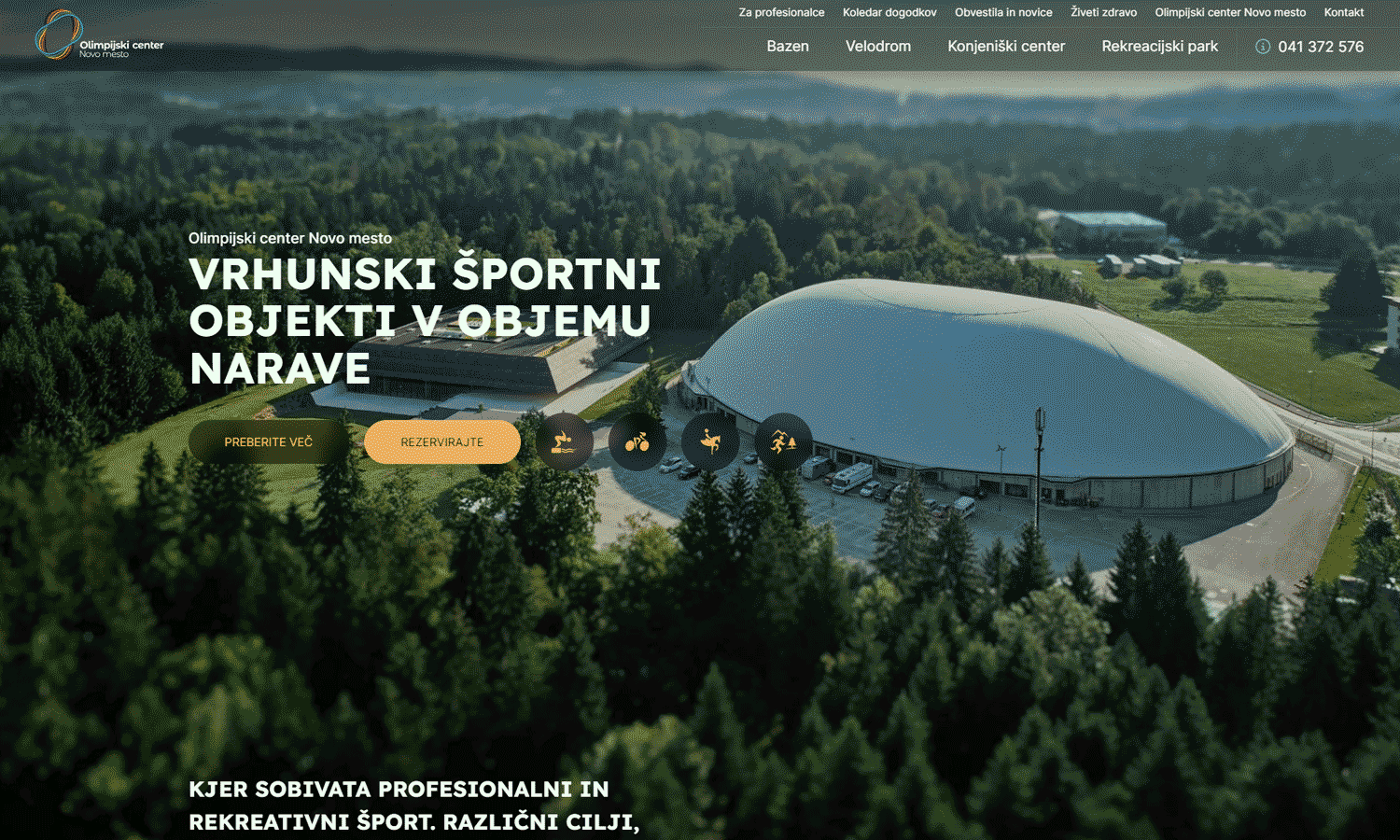 Goal
Target group
- General public
- Professional athletes

The website had to be designed in such a way that it reflects the spirit of sport and recreation, health and a high level of professional attitude. Since the facilities of the Novo mesto Olympic Center are strongly embedded in nature, the website must also reflect this. In addition, it is also necessary to interweave all the sensor pods that are obtained from the surrounding area into the content.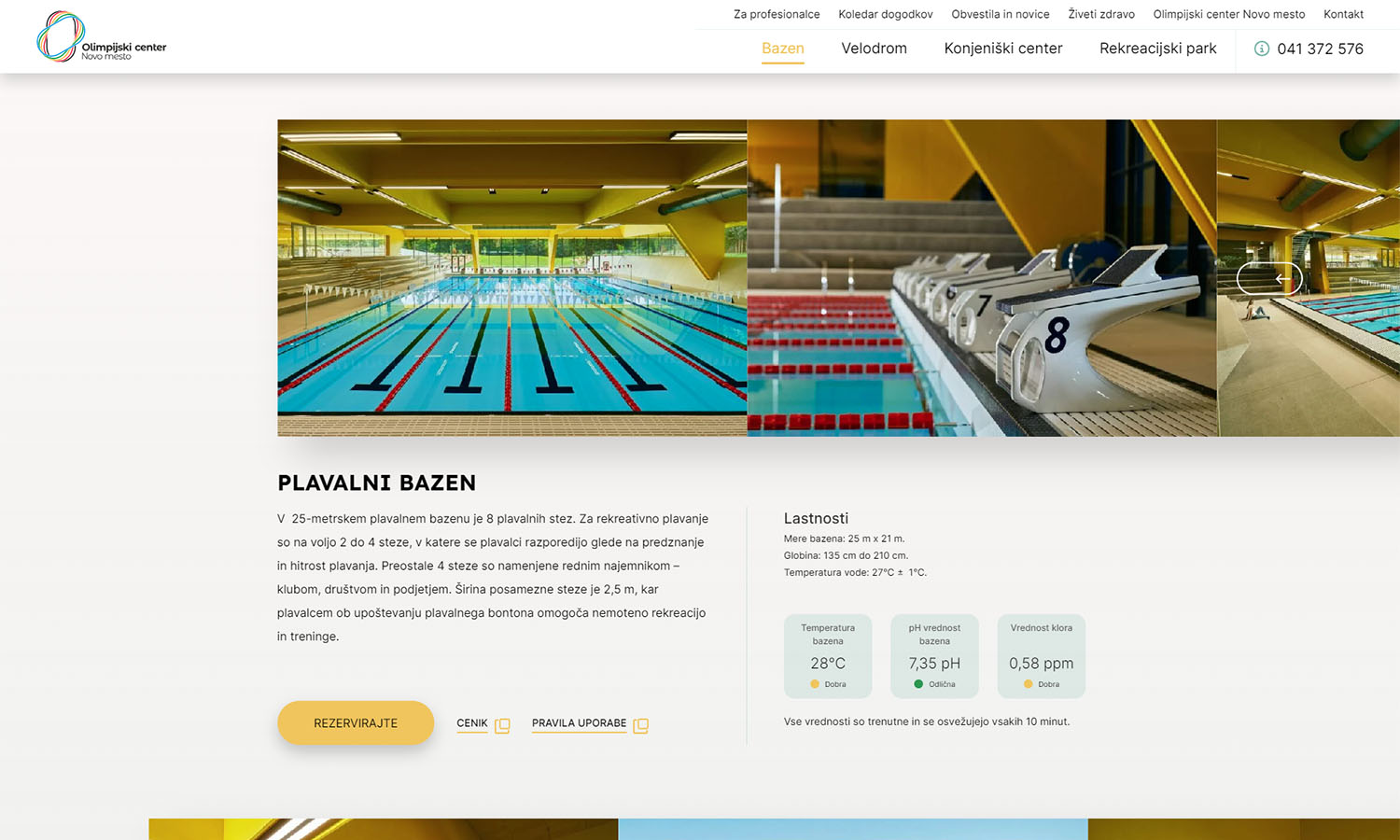 User experience
The first starting point for setting up the design concept and the user's journey was to be embedded in nature. Through colors, pictures and graphic elements, we achieved and showed the user a clear idea of what the Novo mesto Olympic Center is, where it is located and its connection with nature. In addition, we had to incorporate sensor information from the surroundings into the content.
The website also shows occupancy of facilities in real time, occupancy of tracks, water temperatures, etc., which gives users additional information and thus the best user experience of the entire process of visiting the Olympic Center Novo mesto.
For the facilities themselves, we also designed and produced information screens for LCD screens with various useful information for visitors to the facilities.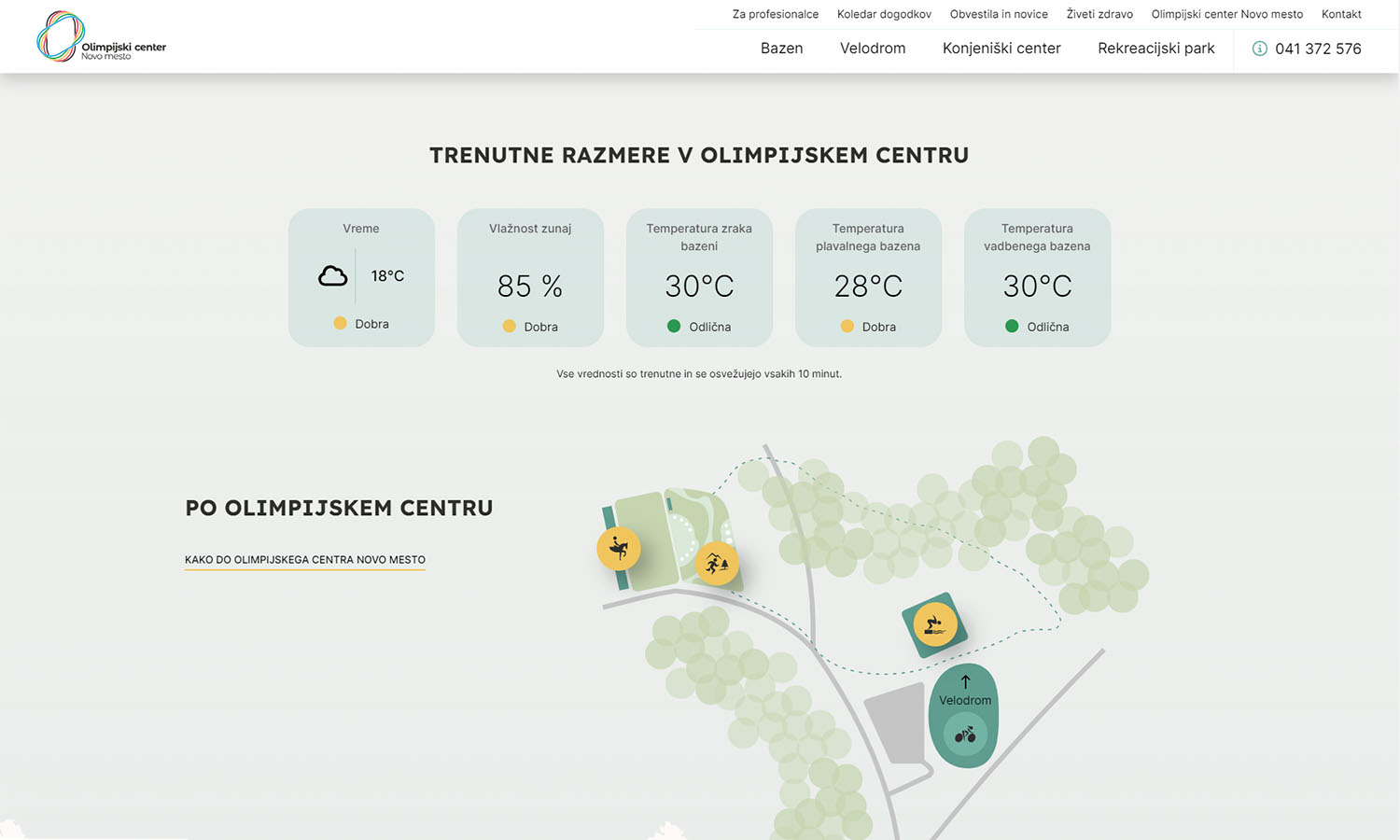 Technical solution, green solution
We designed the website on two different technologies - Wordpress (PHP) and .NET Core with the aim of ensuring flawless and advanced website operation and easy editorial use.
The reservation system is built on the basis of .NET Core and seamlessly integrated into the Wordpress environment on which the website is based.

Since we talk a lot about nature and health on the website, in this spirit we also arranged for the website 100% carbon-free hosting of the website on servers that are 100% powered only by renewable sources, in this case by wind.
On our website you can read more about our sustainability initiative.
You have more questions?
Give us a call or send us a message