Since the cost of designing brand communications with their key B2C target groups represented a significant outlay for Volkswagen, they have decided to optimize their marketing processes. The client wanted to optimize and digitize their entire marketing with an app that would allow customization in terms of a single marketing campaign, building a customer database, signing up for a test drive, generating contracts and providing a general vehicle purchase questionnaire.
analysis
graphic design
programming
UI design
UX design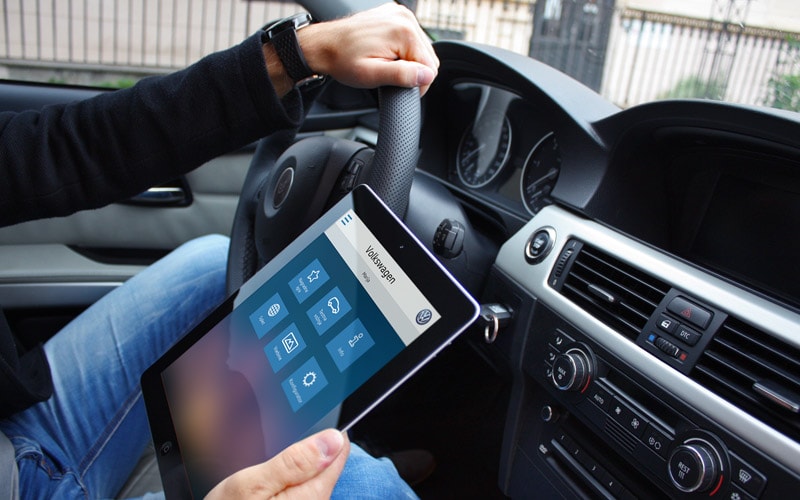 Workflow optimization app
Based on the requirements of each segment of the user interaction process, we designed the app architecture and visual identity. The application enables synchronous data updates in a single database, booking test drives with notifications and document creation, the option to hold various sweepstakes and obtain market information. The app proved successful and was modified for Seat and Audi for the AvtoSalon fair.
You have more questions?
Give us a call or send us a message