+50 %
increased organic traffic
+73 %
increased engagement
The fashion industry has its own special commands regarding aesthetics and the way of communication, and it is no different in the case of building an online store. For client Dani - it's not like we didn't create a fashion online store.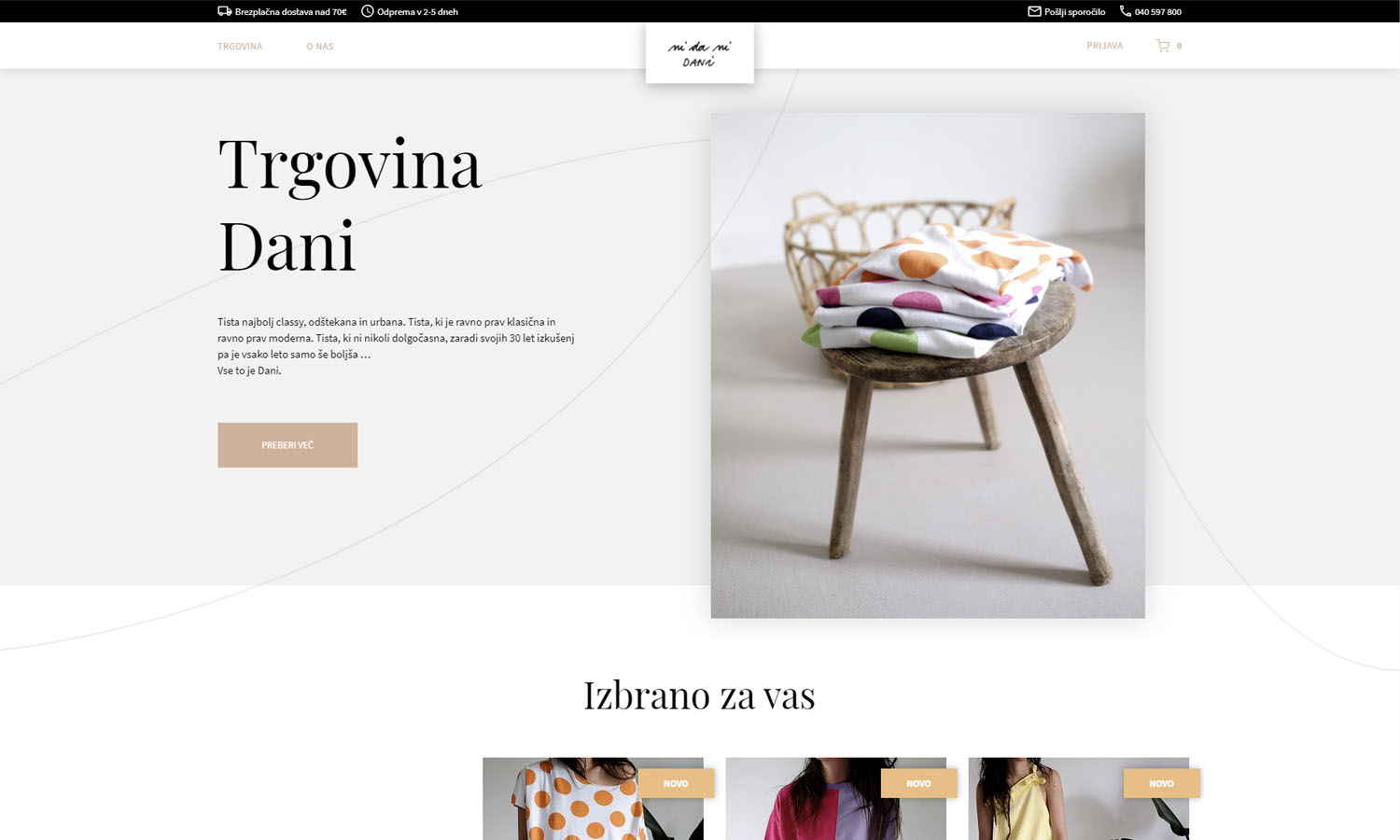 Project objectives
General Public
Female population between 30 and 50

The goal of the project is to transfer the purchase of clothes from a physical store to the Internet. Digitalization of the brand and increasing brand awareness among online users was a key step in achieving the desired goal. Establishing the entire purchase process and customer support was key to the successful launch of the online store.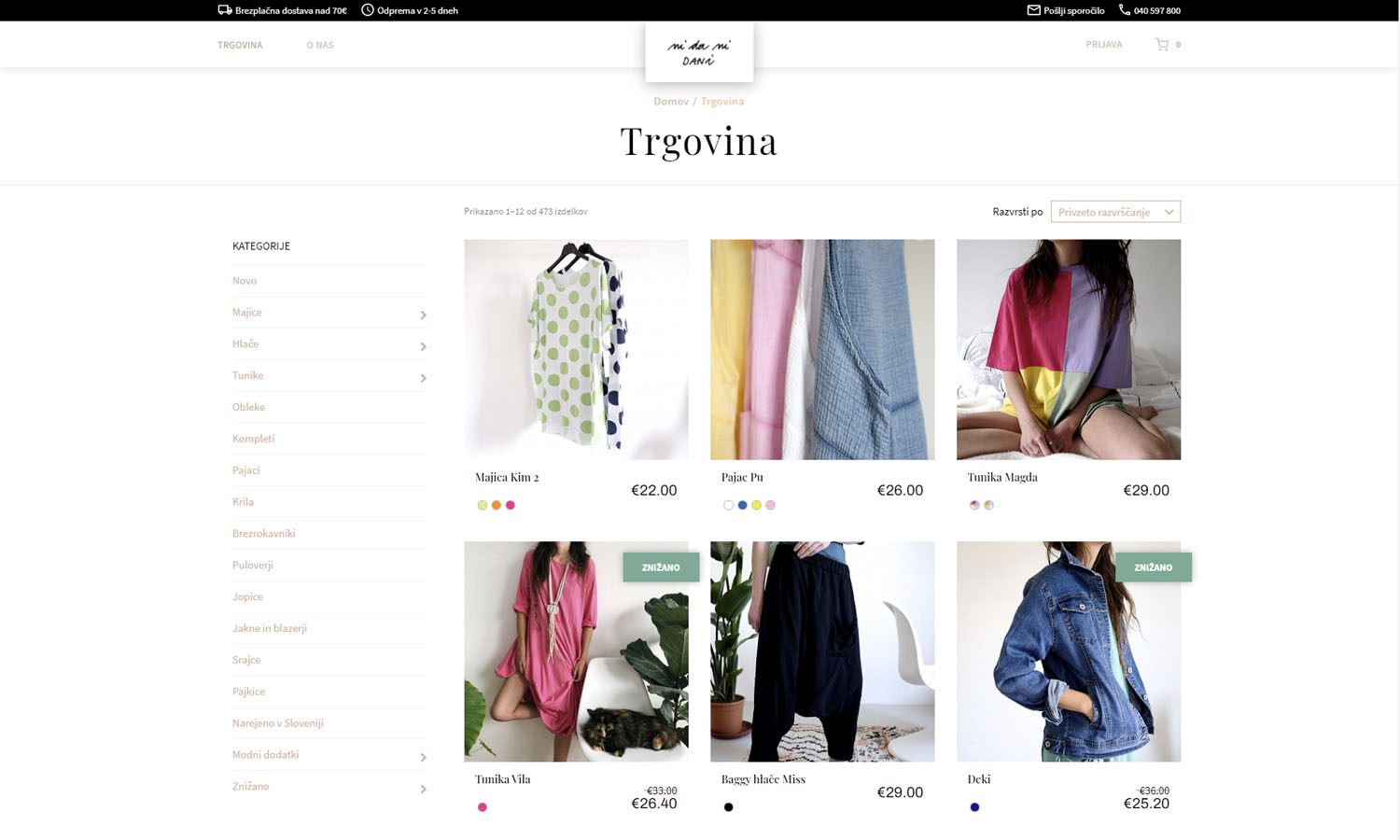 Activities
We started the process of creating an online store with advice on the importance of digitizing the brand, the correct steps and establishing awareness among online customers. The design of the online store is implemented in such a way that it reflects the personality of the brand and provides a pleasant user experience for the customer. The key to establishing a good user experience is to place the online stores on the appropriate servers so that there is no stagnation in the process steps.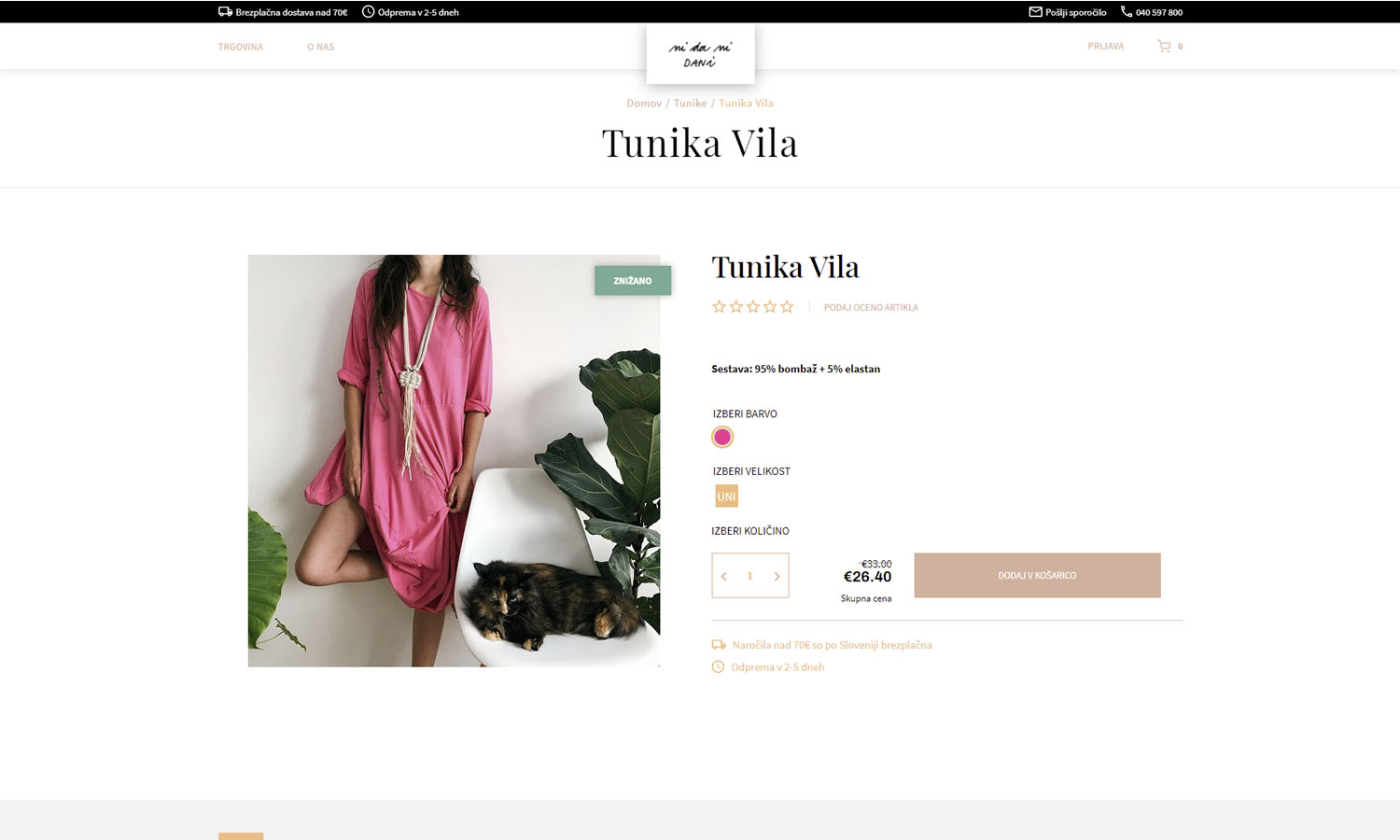 User experience
The right mix of consulting, establishing processes, excellent design and implementation of the Dani online store enables a pleasant, calm and confidential user experience in the entire shopping process, from inspection, purchase, to returning items, if necessary. It was precisely this experience that contributed to the fact that more than 50% of physical users moved their activity to the online store. The online store also acquired 18% of new users without any digital marketing activity.
You have more questions?
Give us a call or send us a message