Nomago is the largest Slovenian tour operator, formed by a merger of Avrigo, Izletnik Celje, STA potovanja, Promet Mesec and AP Rižana. The new brand needed modern, functional and efficient online communication tools to provide best-in-class customer service.

Nomago's agile development style allows it to rapidly enter the market and build its sub-brands with the same speed. Intercity, a sub-brand and pilot project of Nomago, had to be developed in record time. It required a multidisciplinary team to cope with agile development and the task of creating a system from scratch.
analysis
brand development
programming
strategy
UI design
UX design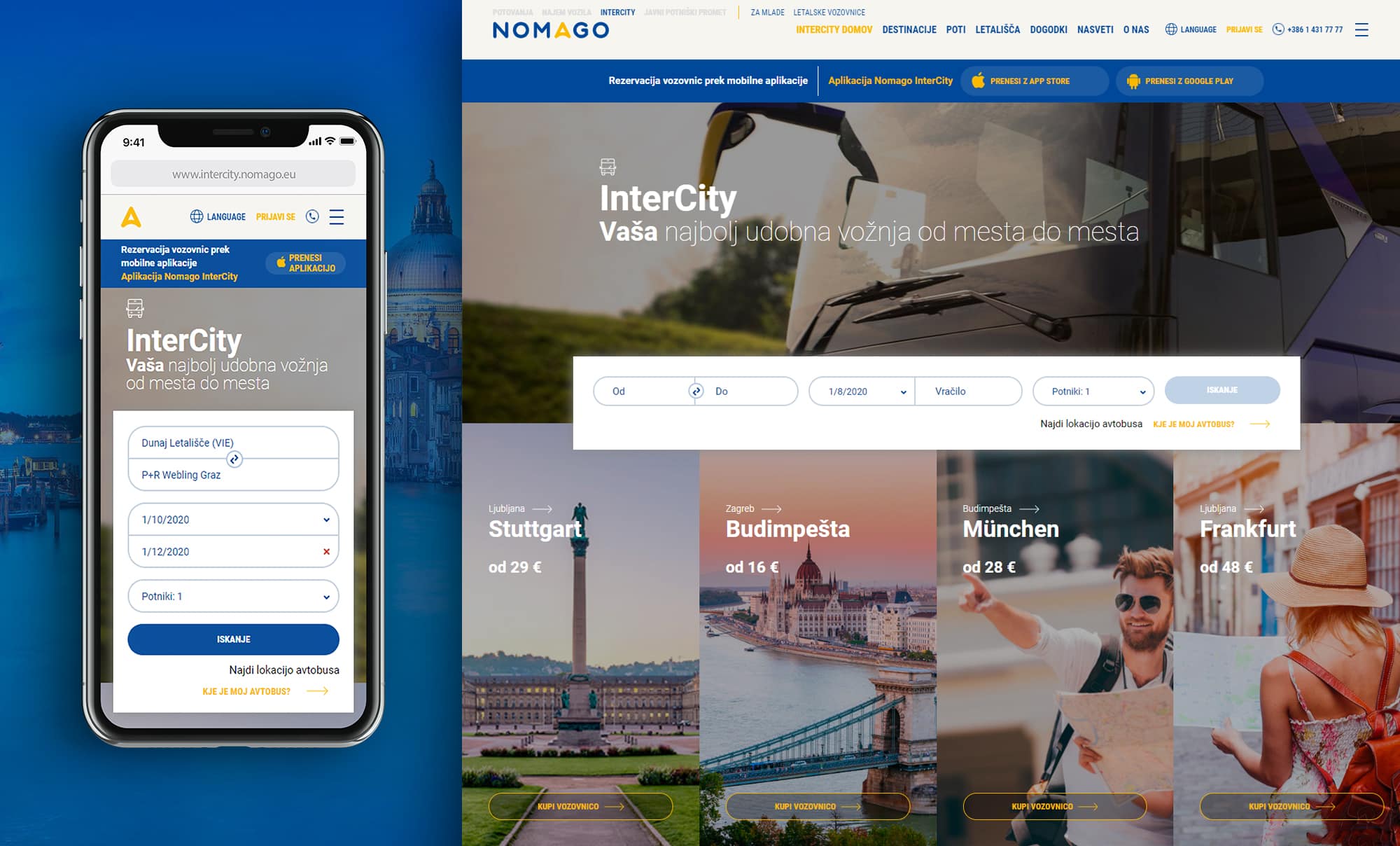 UX/Design
The whole project covered four major large-scale subsystems, and was based on user experience analysis and UX process preparation for all subsystems - driver mobile app, user mobile app, online ticketing application and marketing website

The final step in creating the perfect user experience is to design the visual appearance of the apps and the layout of the communication elements.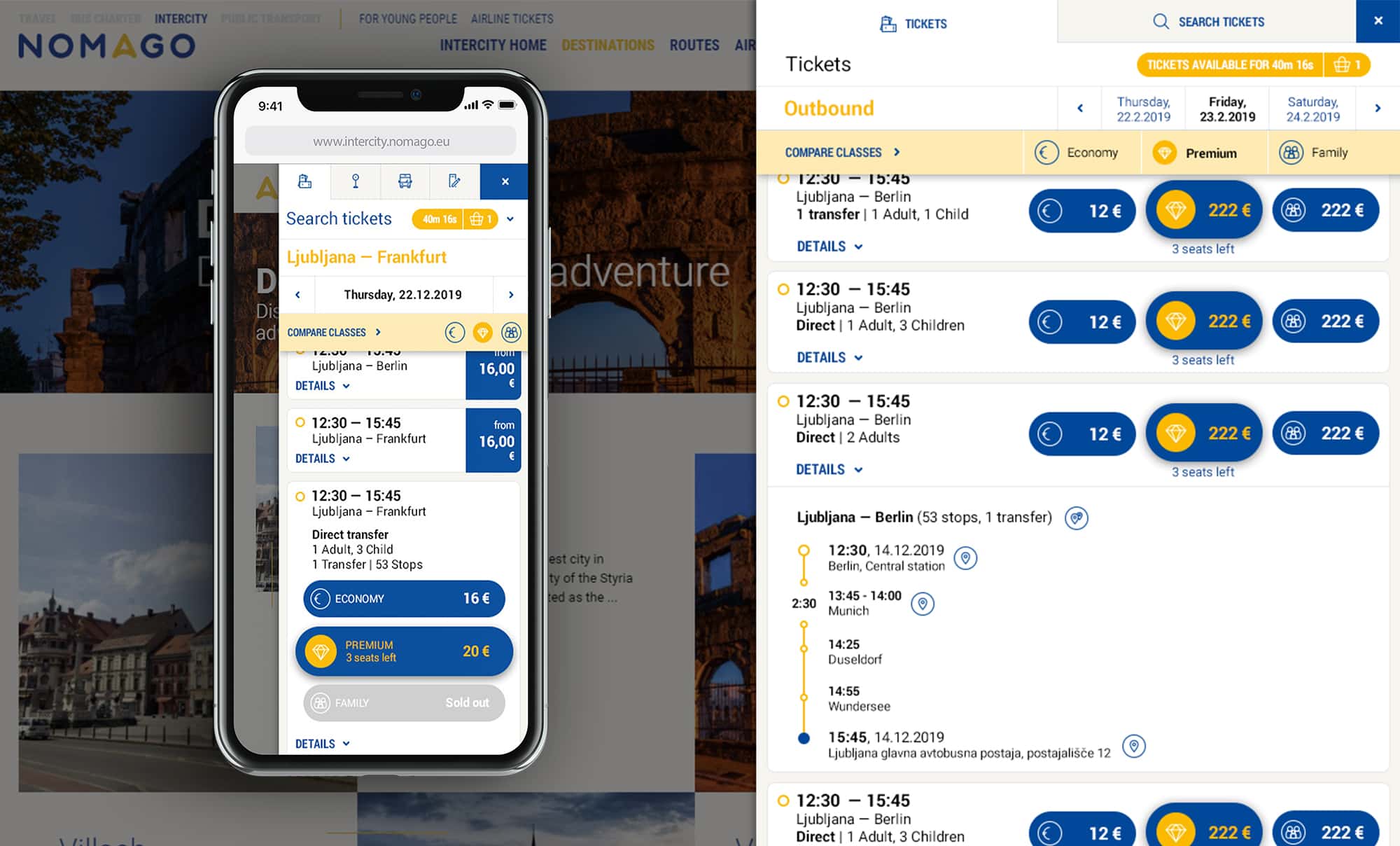 Development
Development and coding required two teams who built the entire system in record time of six months. The client has successfully launched the Intercity project on the market with a large fleet of buses featuring the most comfortable transportation in Europe.

The development of Intercity tools involved a wide range of technologies: Angular, NodeJS, MongoDB, XCode, Wordpress etc.
You have more questions?
Give us a call or send us a message