Designing a new brand strategy consisting of clearly separated yet closely integrated sub-brands for different audiences. When creating the strategy, considering all forms of communication with a strong focus on UX design.

In addition to creating the brand, we also devised a digital strategy plan by setting up two websites and an online store, and prepared a digital marketing strategy.
3D & illustration
analysis
brand development
business strategy
digital marketing
graphic design
programming
strategy
UI design
UX design
video & animation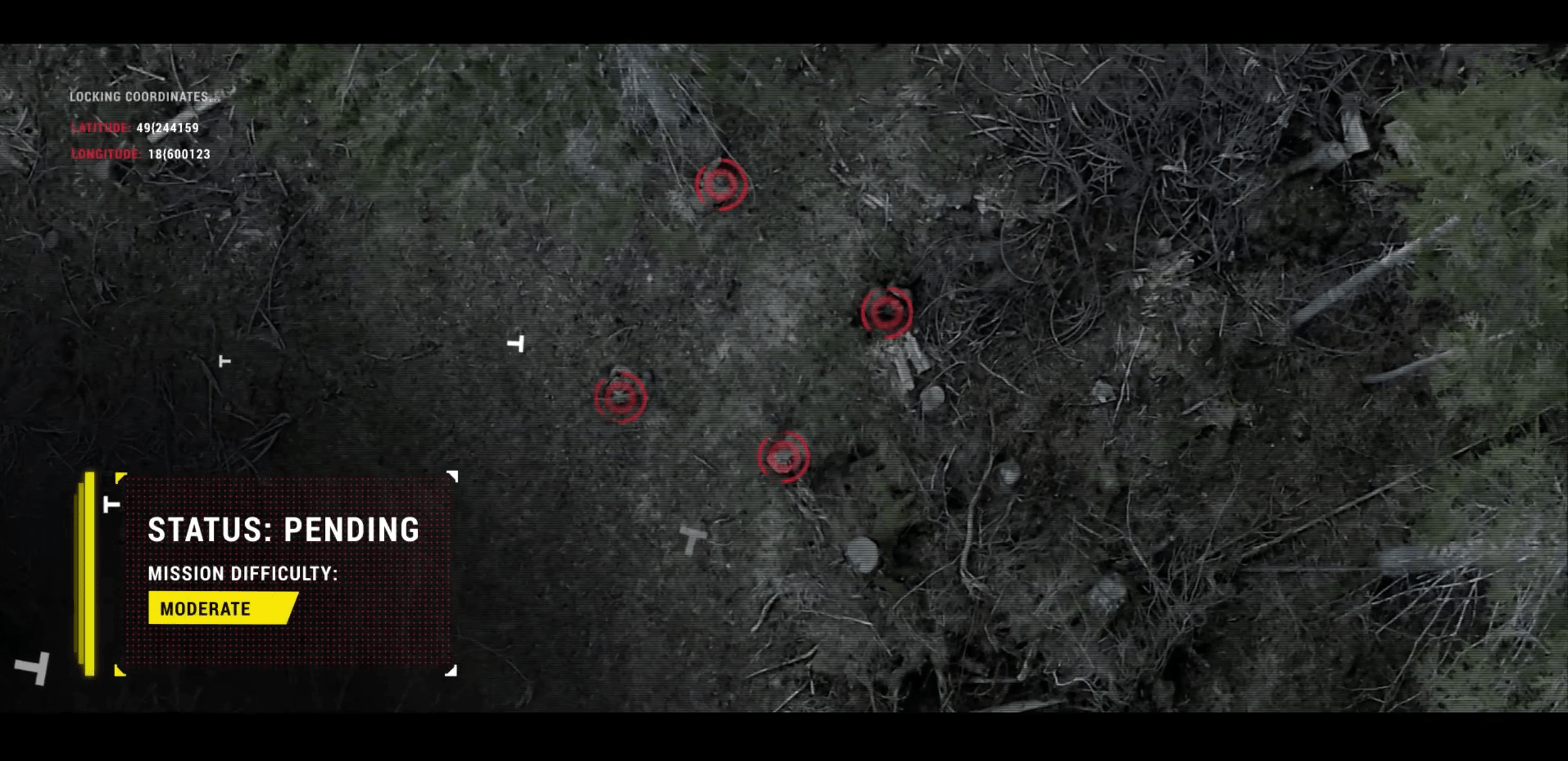 We start with an idea and formulate a strategy
Before we started working on the brand strategy, we got to know the client, its goals, requirements and company strategy. We approached the development in an analytical and creative way. The brand story was developed in constant cooperation between our team and the client. The result was a comprehensive business model, segmented according to different audiences, which successfully integrated different communication channels.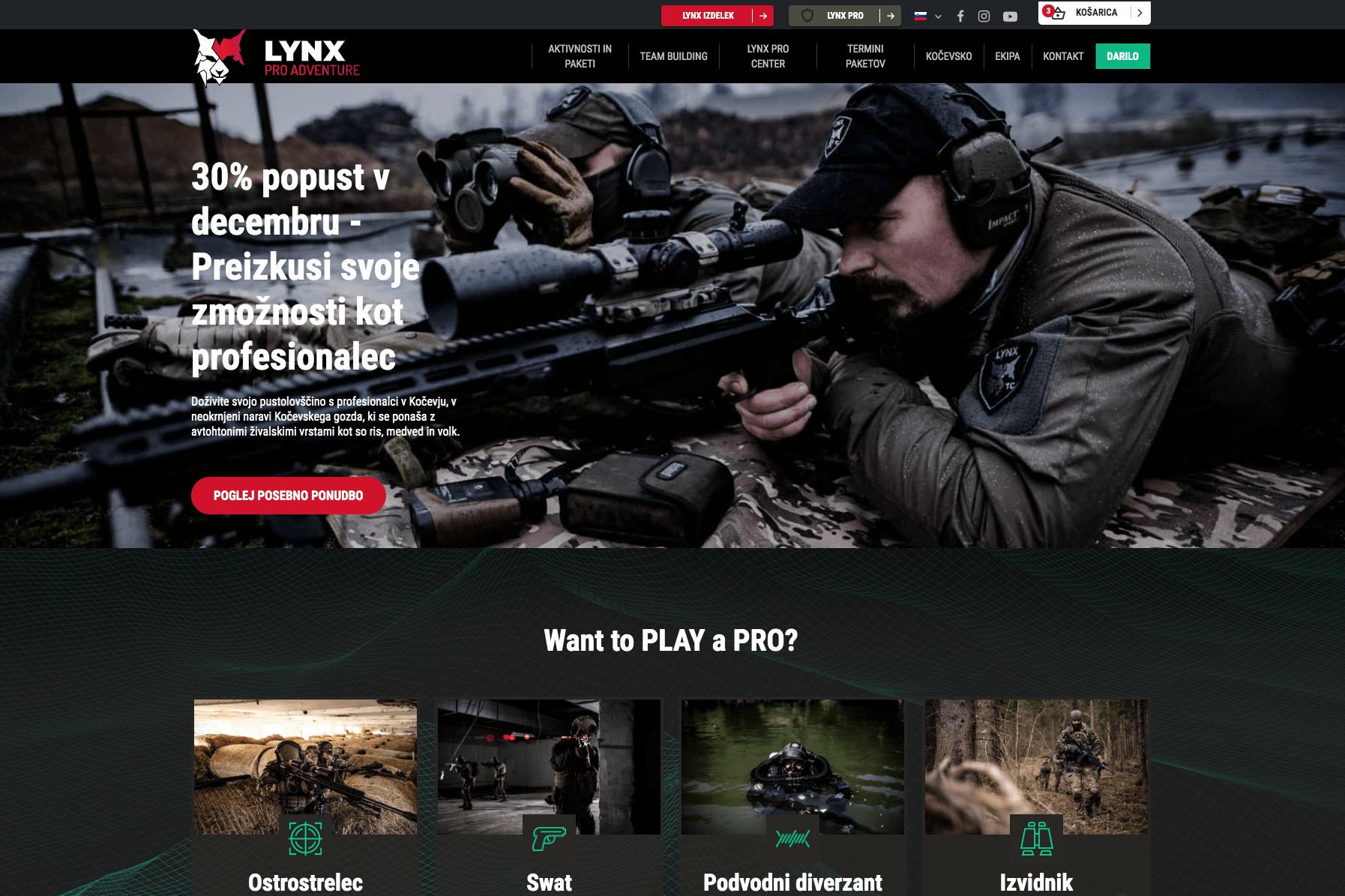 Brand logo
We have designed a powerful and expressive logo that, along with the Lynx sign and name, highlights the main attributes of the brand - strength, boldness, danger, challenge.

To reach the different target audiences, we have developed two additional variants of the main logo and brand, which can be used to communicate separately. Thus, the brands Lynx Pro, Lynx Pro Adventure and Lynx Pro Shop were created. Due to the specific field in which the client operates, we kept the same brand image, as we wanted to keep the connection between all three variants, but selected different color groups based on an in-depth analysis of the target audience of each sub(brand), while taking into account the complementarity of all three main colors.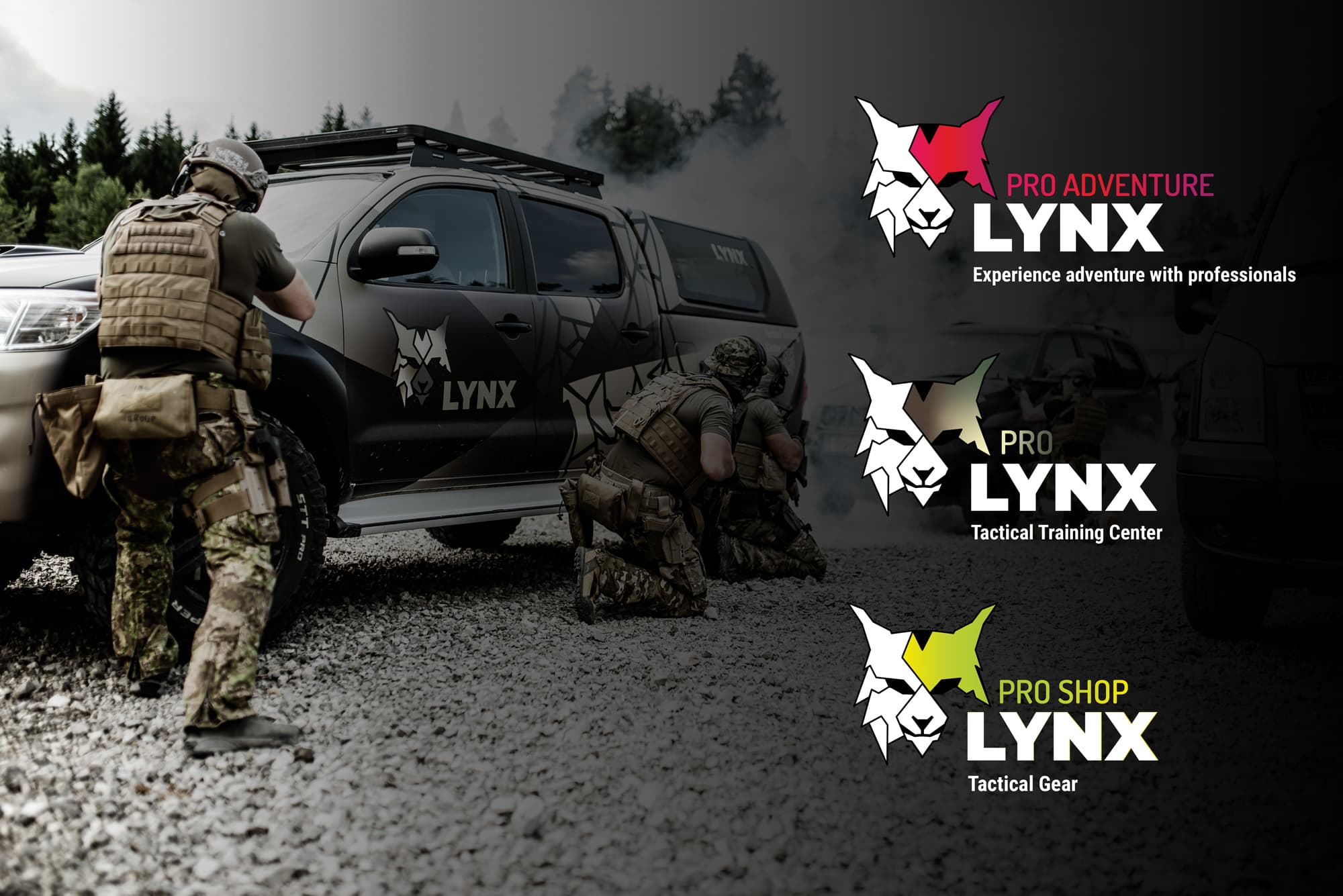 Corporate visual identity
As part of the corporate visual identity, we have defined how each of the three brands are used in different forms, taking into account the complementarity of colors. The manual covers the basic layout of the logo and its use, both in print and digital media.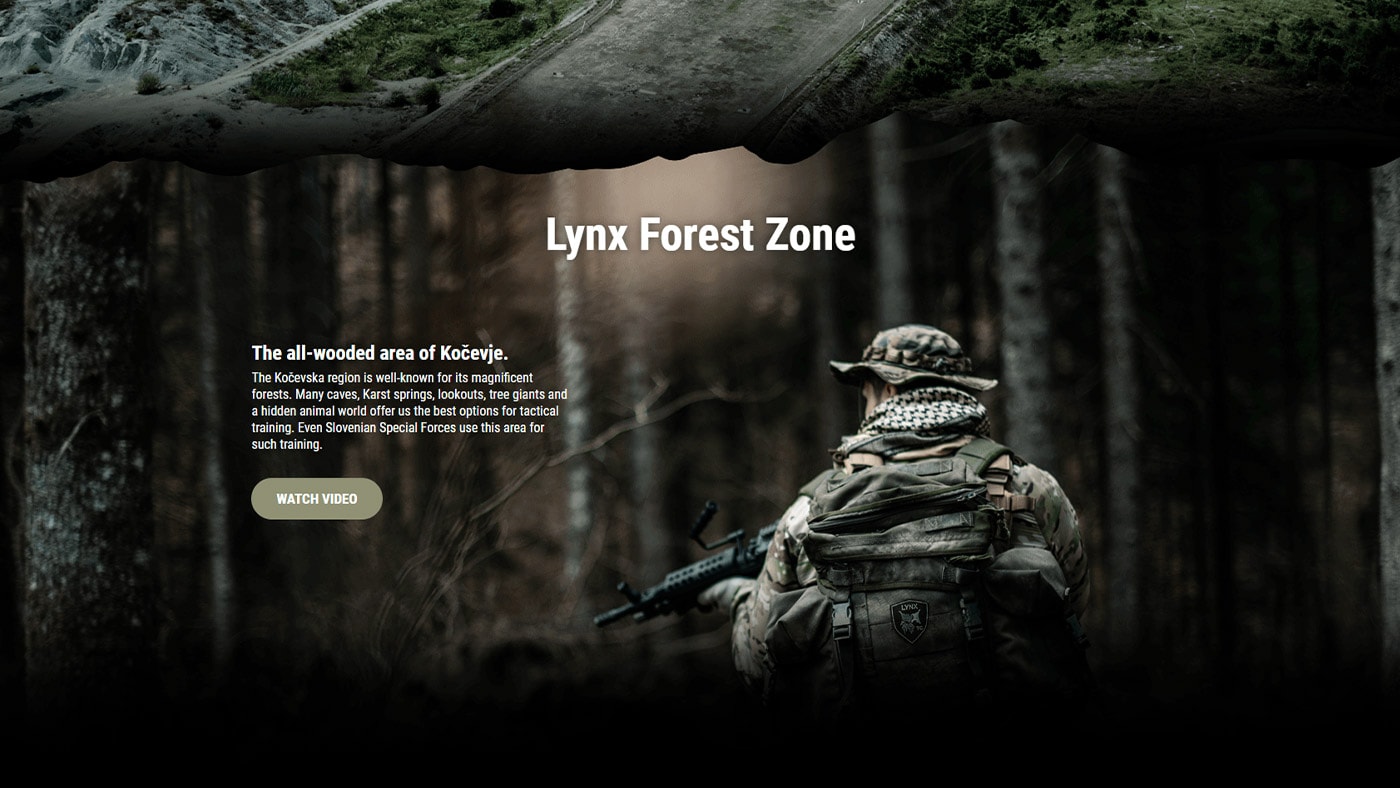 Brand digitization
Digital presence was a big challenge for the client, which is why we developed a strategic plan, and designed and implemented three websites/stores for them, to serve as their main communication channels. All versions of the website/store have state-of-the-art UX design and have been designed to optimize editing work and administration of the website/store for the client.

We have set up digital channels on social networks which were used as part of the subsequent digital marketing campaign.
Video presentation
The strategic brand development plan included short videos to showcase the client's products in a clear, concise and appealing way. We focused on products or experiences that are best suited for video presentation.

We prepared and devised the script, directed and filmed the video, and edited it using cutting-edge technology and sophisticated 3D animations.
You have more questions?
Give us a call or send us a message