To build a single digital information point for Celje, Slovenia, which will inform visitors about the diverse range of activities on offer. Our mission was to create a tourist website with a new brand image that will include the option to book or purchase various experiences in the city of Celje.

When it came to the website structure, a particular challenge was to combine a large number of diverse products and experiences in a user-friendly and clear way. In addition to research and market analysis, we also planned the structure and UX layout of the site, and designed and developed the code.
graphic design
programming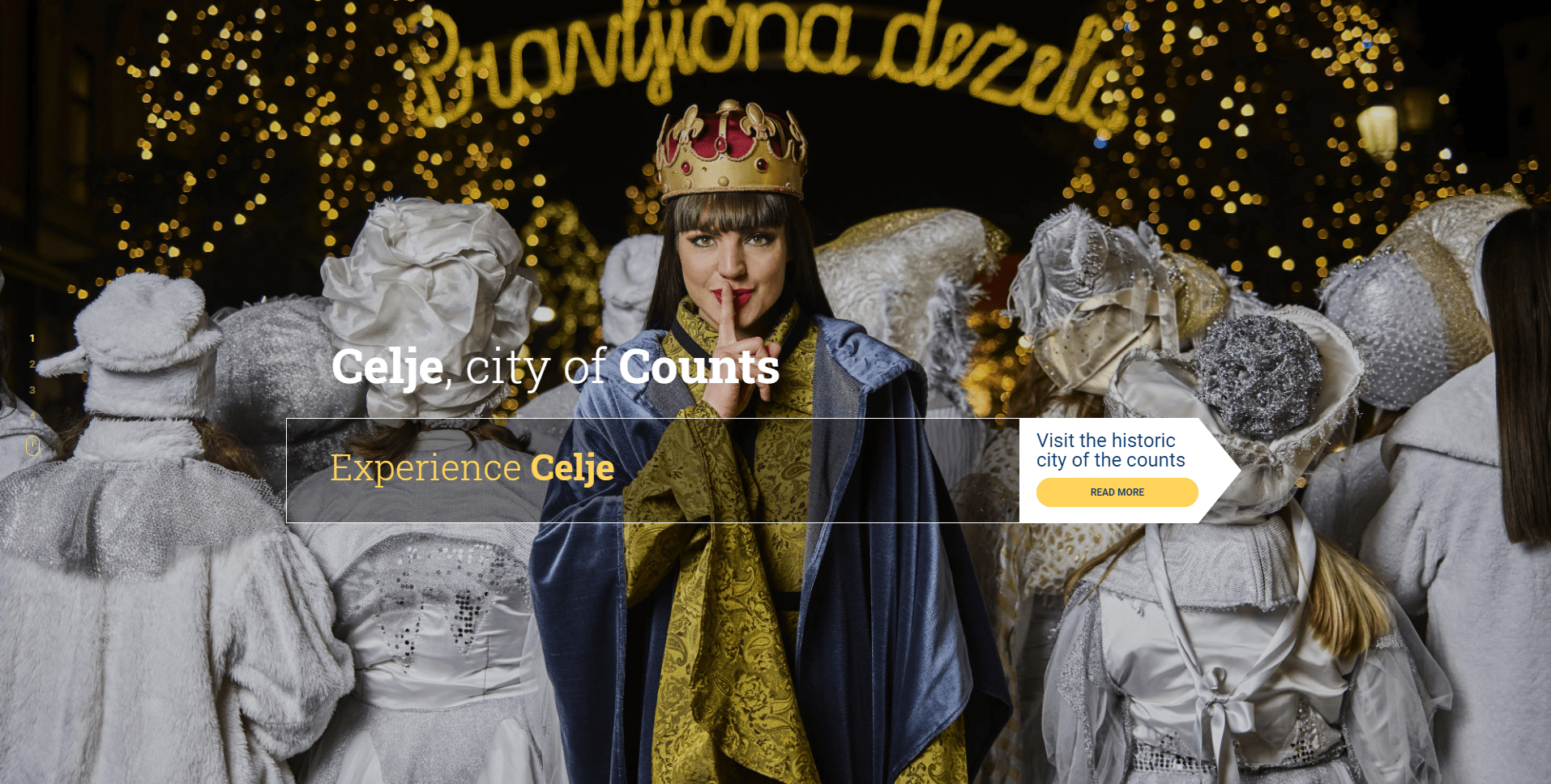 Analysis and communication strategy
Laying down the basic foundations of a website is extremely important, which is why we initially analyzed the existing websites and segmented and defined the typical user profiles. This allowed us to obtain data for creating a digital communication strategy that served as a basis to prepare the architecture and the UX design of the website.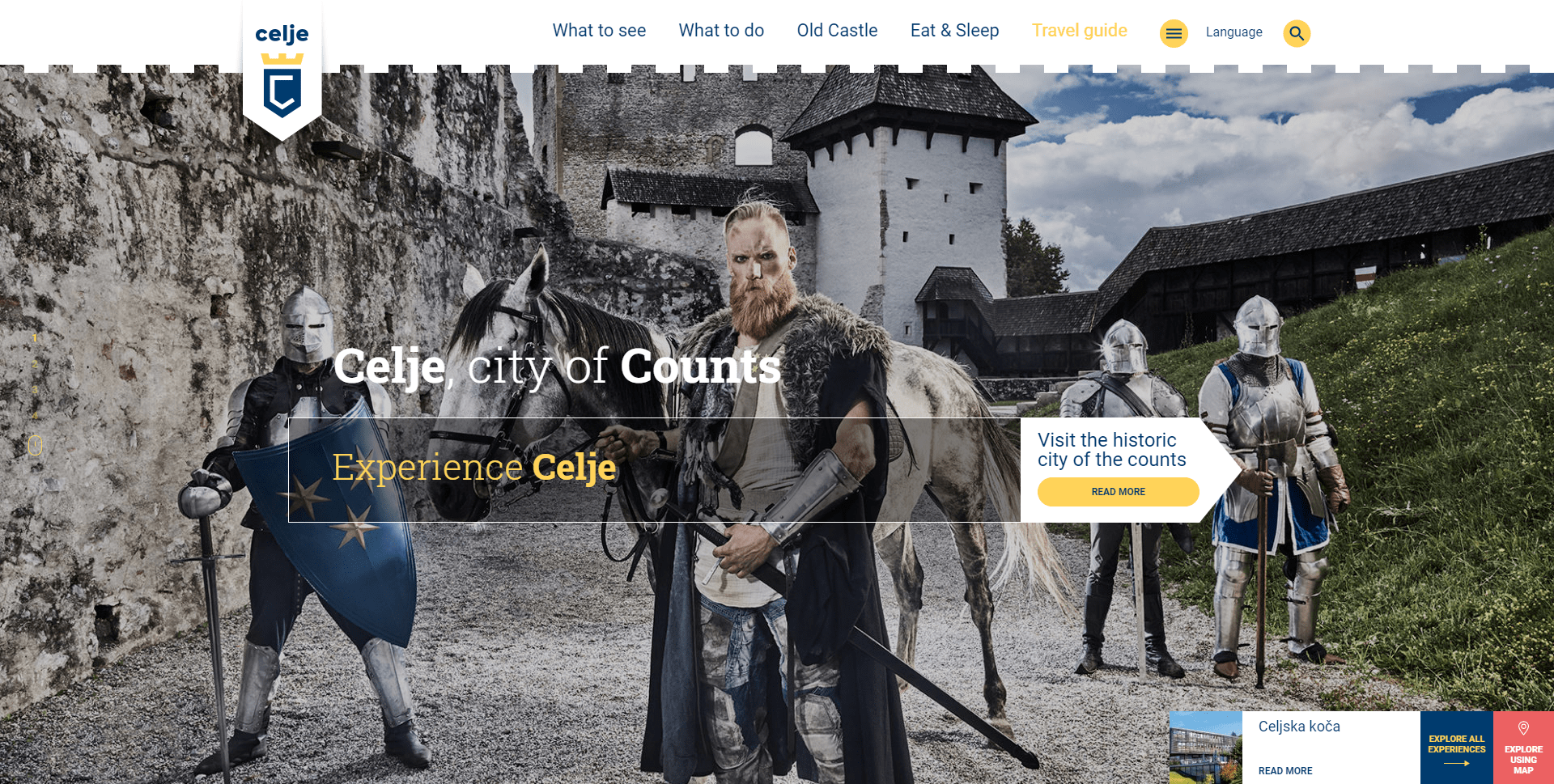 Digital image refresh
The new brand image of Celeia Celje Institute updated and asserted their digital presence as a central hub for all tourist-related information in Celje.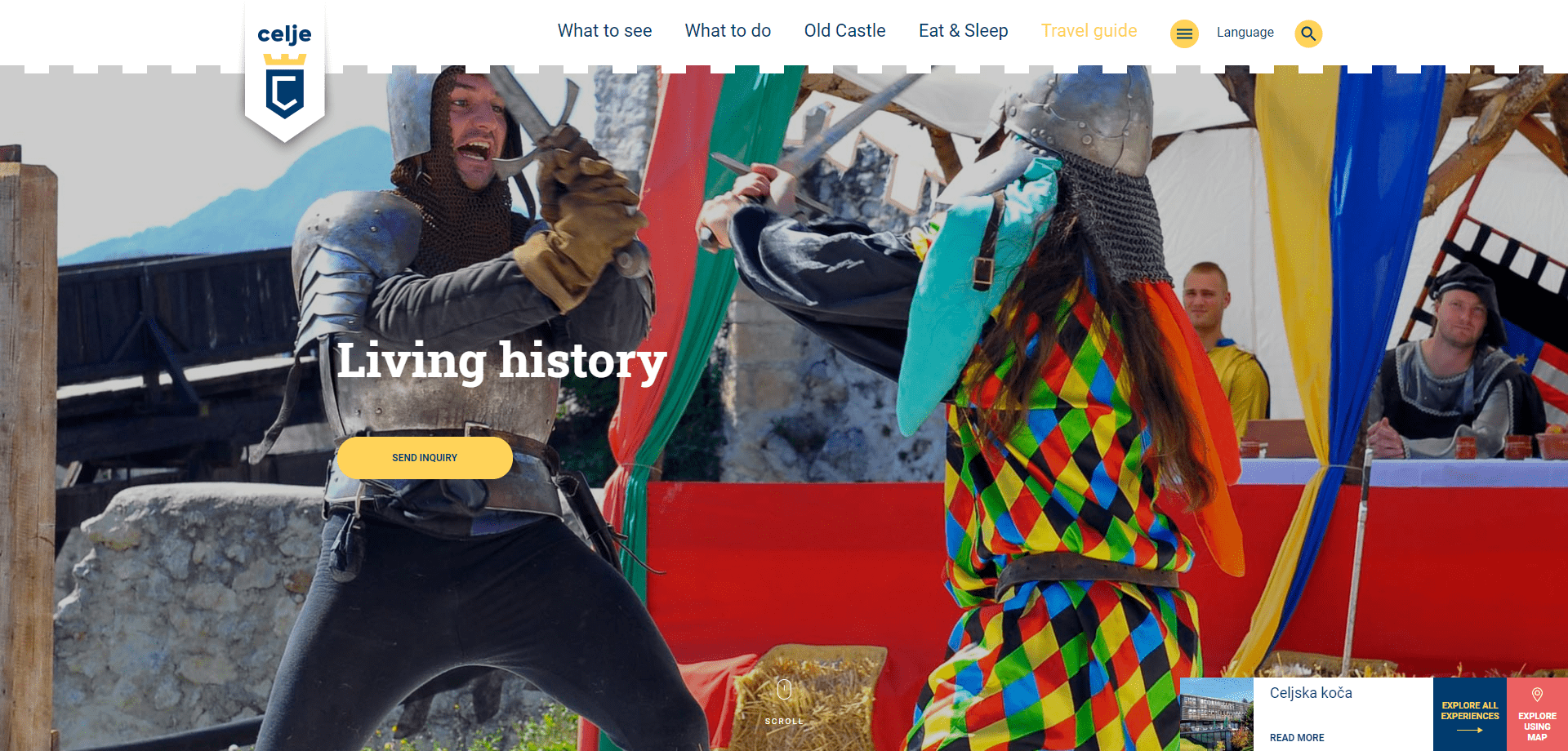 User experience
Based on detailed analysis and careful research, we have set up a thoroughly planned and sophisticated UX design combining a variety of information and enabling easy and functional visitor movement on the page.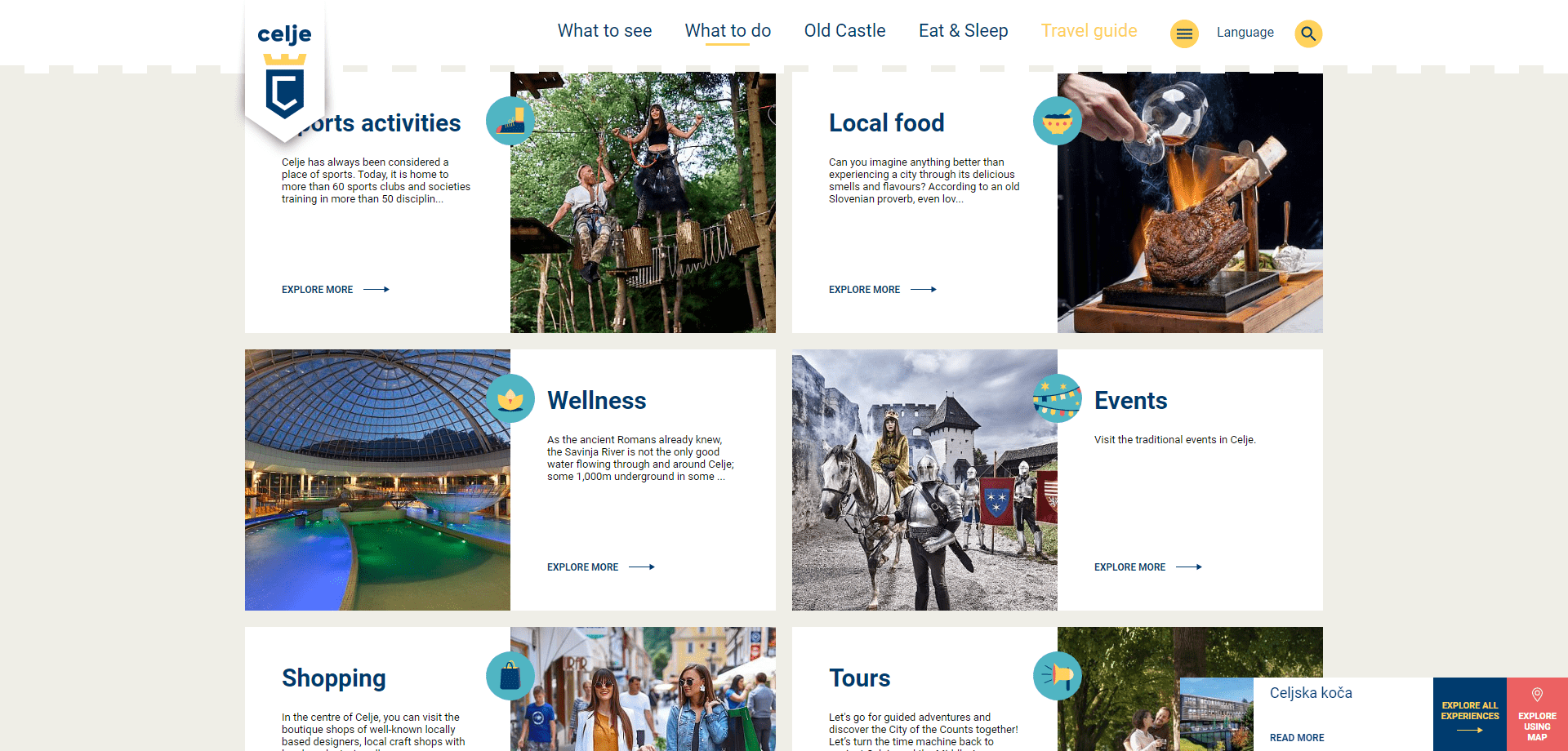 Programming
The site is set up in Wordpress with a CMS system. The content of the website, including photo optimization and editing, was prepared in 7 languages (SL, EN, CRO, DE, FR, IT, RUS). We prepared instructions for the use of the CMS system and a one-off workshop to hand over the instructions for use. Turnkey service!
You have more questions?
Give us a call or send us a message