The BIOAPP research project is managed by the Slovenian National Institute of Chemistry and seeks to establish a sustainable flow of information between stakeholders involved in the production of innovative value-added biopolymer products, as well as the accompanying development of services focused on the needs of the food, cosmetic and health industries in the cross-border area of Italy and Slovenia in order to increase competitiveness and stimulate economic growth and job creation. To present the project on a global level, we created a brand identity and developed the project website. The project also needed a video presentation, with our solution winning the video competition "EU Project, My Story" held by the Government Office for Development and European Cohesion Policy of the Republic of Slovenia.
brand development
graphic design
programming
UI design
video & animation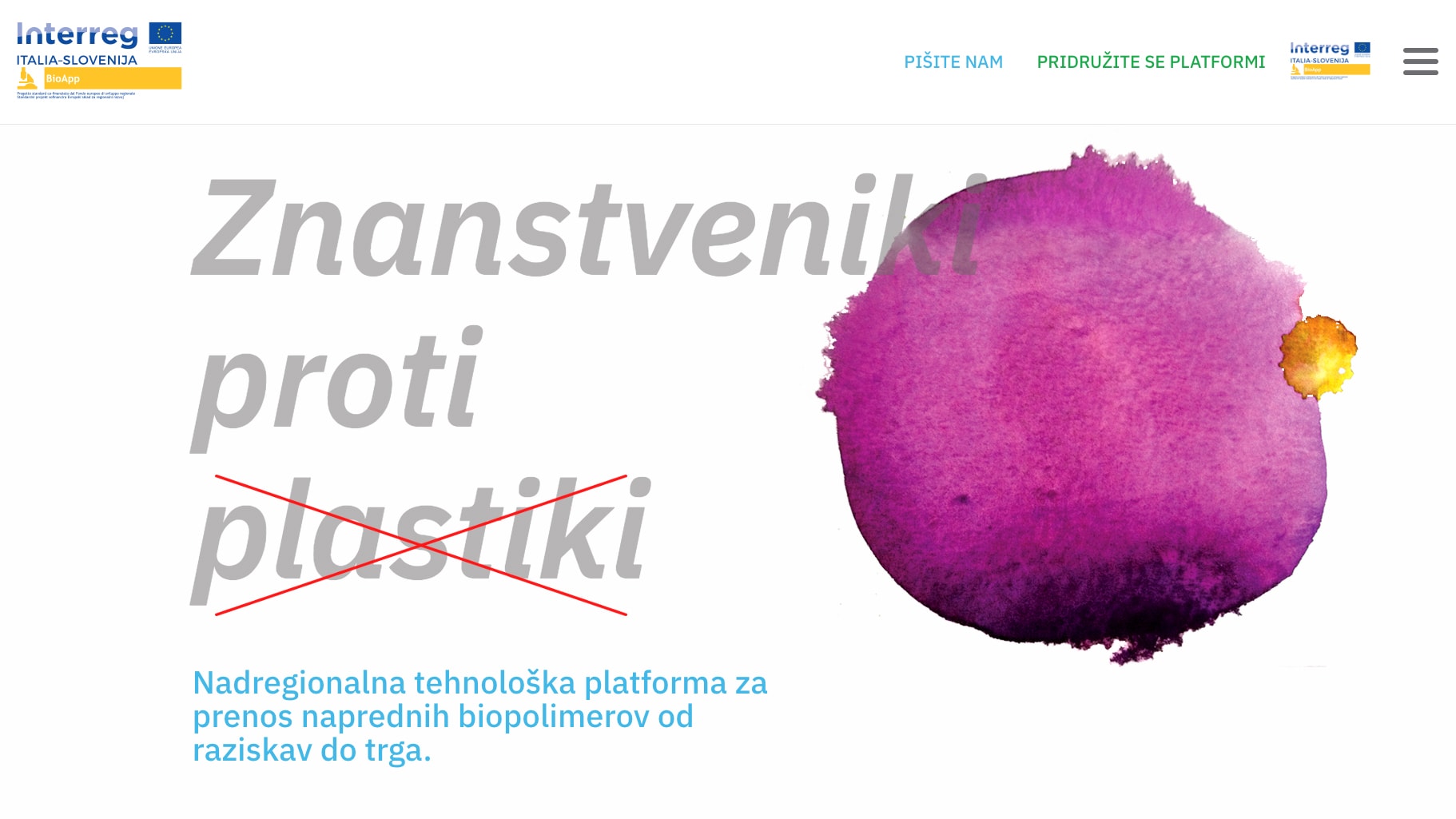 Digital identity design
Watercolor transferred to digital media depict the product story in a unique and eco-friendly way. The strategic brand communication plan was the basis for every single element of the visual identity design and the inclusion of these in all communication elements.
Presentation video
The presentation video includes a message of social responsibility, which is the overarching message of the Scientists against plastic project. In a dramatic way, the story draws attention to the current environmental issues; when presenting the project/product, the atmosphere is calmer and key information and solutions are provided. We prepared the script and screenplay, filmed the video, and added the background music and animations in postproduction.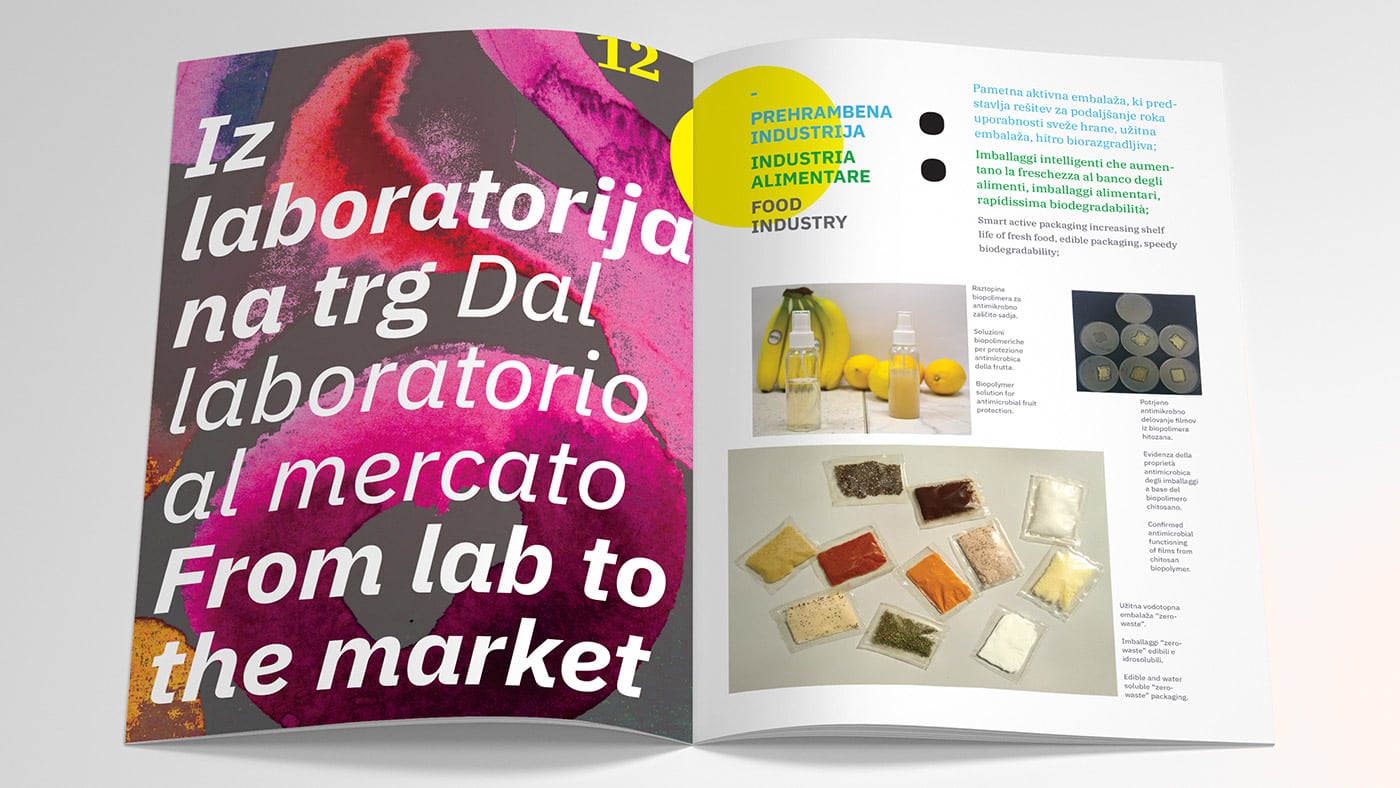 Presentation in print
To inform the public about this social responsibility project, we designed a presentation brochure, which was conceptually based on the project website. To further reinforce its message, eco-friendly paper was selected for the publication.
You have more questions?
Give us a call or send us a message